Siddall's warning to lenders that chasing short-term profits threatens Canada's economic health is, like so many CMHC pronouncements, problematic on a number of levels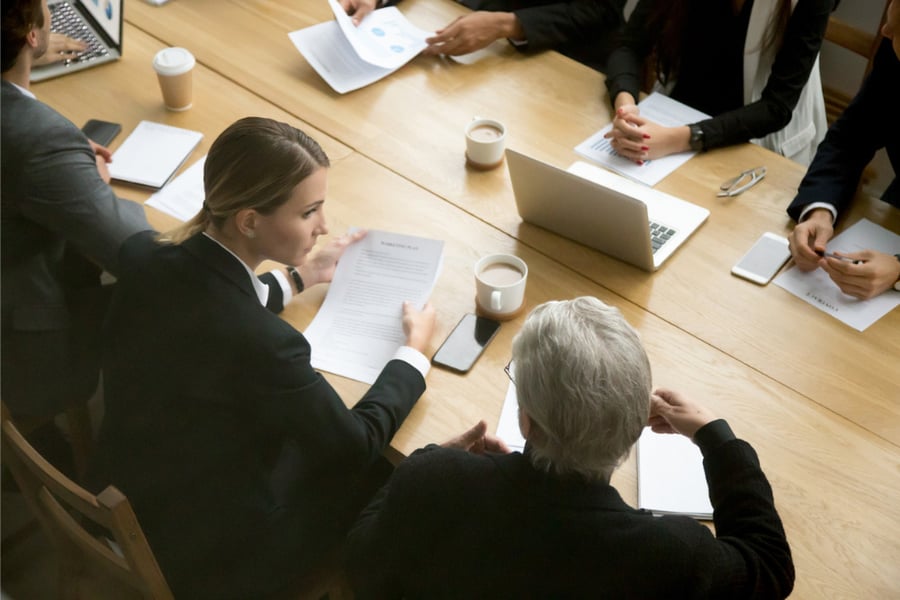 In an August 10 letter to more than 100 Canadian lenders that quickly found its way to the press, Canada Mortgage and Housing Corporation CEO Evan Siddall warned that lenders providing funding for highly leveraged borrowers are, rather than simply following through on their business models as private entities, potentially damaging the country by limiting its future economic growth.
Calling it the "dark economic underbelly to this business" that he wants to"expose," the CMHC chief explained how excessive household borrowing has "predictable and consequential negative impacts on future consumption and economic growth." By overleveraging themselves with high-ratio mortgages, Siddall feels Canadian homeowners will be forced to restrict their spending in other areas. As support, he referenced data from the Bank for International Settlements, which showed that GDP growth is hampered once national household borrowing climbs above 80 percent of household income, a benchmark Canada, where household debt is around 115 percent, blew past years ago.
"People will indeed pay their mortgages, but in order to do so, they will conserve so much spending that they hold back our economy," Siddall wrote.
It's a bold, some would say unfair, assertion that private businesses should be held responsible for the well-being of a national economy, particularly at a time when said economy's greatest threat is not mortgage lending, but a microscopic virus. Lenders, braided as they are into the fabric of Canada's economy, do carry considerable influence, but Siddall's "We care about Canada, don't you?" tone implies that these companies, who underwrite billions of dollars in mortgages every year – and for several years since Canada's debt-to-income ratio passed the BIS' 80 percent red line – don't know what they're doing.
"I think quite a lot of lenders feel that they're already very prudently managed," Paul Taylor, CEO of Mortgage Professionals Canada, told BNN. "We have not been issuing loans indiscriminately in Canada."
In his own interview, RateSpy founder Robert McLister told the network that lenders are being extremely conservative, something critical to their survival.
"No lender wants to lend such that their arrears rate is noticeably above average, because then they stick out and bad things happen," McLister said, citing increased cost of capital and harsher regulatory action as possible examples. "There are so many incentives that people don't understand in this business to keep lenders doing the right thing."
Some see legitimacy in Siddall's words. Equitable Bank's Paul von Martels describes them as containing some "well-intentioned hyperbole."
"Yes, we're in a period of elevated risk and there's legitimate reason for caution, but I do feel there's an argument to be made for a sustained approach to extending credit through times like this," von Martels told Mortgage Broker News. "In my view, the COVID story isn't over and no one knows what's ahead in the coming chapters. That said, Canadian housing has been a resilient asset and I'm not ready to bet against it.
CMHC's self-inflicted loss of market share
Another narrative picked up in Siddall's letter concerns CMHC's declining market share, a trend initiated by the crown corporation's decision to tighten its underwriting guidelines.
"We are approaching a level of minimum market share that we require to be able to protect the mortgage market in times of crisis," Siddall wrote, adding that CMHC requires the support of lenders to prevent "further erosion of our market presence."
While CMHC is a vital entity in the Canadian housing space, the importance of which is often glossed over during controversial times like these, its loss of market share is the direct result of its own decisions. CMHC's two competitors in the Canadian mortgage insurance space, Genworth and Canada Guaranty, had every right not to follow CMHC's lead and maintain their own underwriting guidelines if they felt standing pat was the wisest decision for them and their investors.
Siddall, however, questioned its competitors' motives and methods.
"There is no doubt that we have willingly chosen to forego some profitable business that our competitors would find appealing," he wrote, adding that CMHC doesn't believe "our national mortgage insurance regime should be used to help people buy homes with negative equity."
That last point is valid. A five percent down payment and four percent insurance premium doesn't leave buyers with much breathing room if prices fall. But, McLister says, lenders are fully aware of this and have been lending accordingly.
"Save for a tiny-percentage of fraud cases, nobody is getting approved for an insured mortgage that isn't credit-worthy," he told MBN by email.
As his letter goes on, Siddall tells its recipients that if they"want us in wartime, please support us in peacetime." But McLister says it's CMHC's peacetime performance – stress test, anyone? – that is largely responsible for the increasing difficulties Canadians have in entering the housing market.
"His solutions to indebtedness, mortgage tightening and shifting homebuyers to renters, have their own set of consequences," he says. "The ultimate solution to high home prices and runaway debt loads is ensuring there's enough affordable housing for families in, roughly, the 40th to 90th percentiles of income."