BMO's chief economist pointed to several reasons in a recent report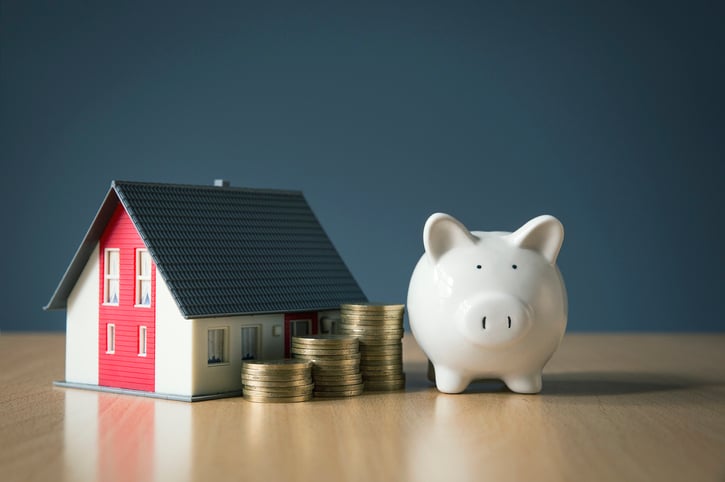 The average cost of a house in Canada is almost twice as much as in the United States – something BMO's chief economist believes could be due to several reasons.
According to figures from BMO, the average home price in Canada is about 46% higher than the average cost of a home south of the border. What's more, housing's share of Canadian nominal GDP increased above 9% in the third quarter of last year – more than double the current US ratio of 4.3%.
Read more: BMO: Languid vaccine roll-out threatens Canada's economic recovery
In a recent report, BMO chief economist Douglas Porter pointed to several reasons why Canadian house prices are higher than their US counterparts, including Canada's stronger population growth in recent years, lower interest rates, and a higher share of the country's urban population centred around the three largest cities of Toronto, Montreal, and Vancouver.
Porter also noted that a lack of capital gains taxes on the principal residence in Canada "no doubt plays a role in juicing investment in real estate and can contribute to relatively high home prices."
But Porter also said that that, in general, a "much more fundamental answer may simply be that on balance Canadians have made a collective choice to allocate more resources to (and thus 'consume' more) housing than other countries."
"And that's not necessarily a bad thing, just a consumption choice," said Porter. "It's debatable that the heavy investment in housing relative to other areas is a misalignment of resources – as some have suggested – if that truly represents the preference of Canadians. After all, housing is in fact an investment that can provide an ongoing benefit. While some dismiss it as 'consumption,' who is to judge if this type of consumption is better or worse than other forms of spending?"