Like many observers, the Board had originally expected the economy to start rebounding in July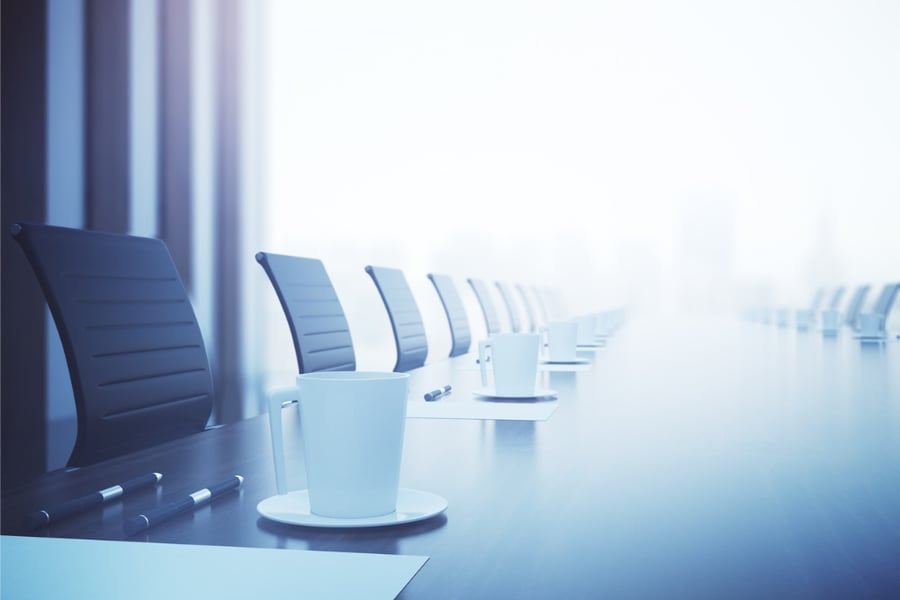 On August 24, the Conference Board of Canada released its latest look at COVID-19's impact on the nation's economy. Titled "Uneven Recovery" and featuring an all-too-fitting cover image of a man either rubbing his eyes with exhaustion or attempting to gouge them out of his skull, the Board's new report downgraded the country's economic prospects.
"Initially, we thought this would last from March to perhaps June and July and in the second half of the year, the economy would be fully back to operating normally – this is not the case at all," the Conference Board's chief economist, Pedro Antunes, told the Financial Post on Monday.
"What we've come to realize is the economy will be operating well below (pre-pandemic) levels."
At the national level, the Board is expecting GDP growth to fall by 8.2 percent in 2020, almost double what it had forecasted while the pandemic was ramping up in April. Third quarter growth will improve matters, as will an anticipated 6.7 percent increase in GDP in 2021, but economic growth isn't expected to reach pre-pandemic levels until the end of 2021.
One of the challenges facing the Canadian economy is an old one: a dependence on the U.S. Just as America's trade war with China and the overall destabilizing presence of Donald Trump threatened Canada's economic growth last year, the country's mangled approach to managing the coronavirus, and the suffocating effect it is having on local economies, is expected to limit Canada's trade prospects this year and next.
"Canadian exporters will be hurt if U.S. economic growth drops below our current assumptions due to the inability of the Trump administration and the governors of Florida and other hard-hit states to halt the spread of COVID-19," reads the report.
While the Conference Board expects the modest economic momentum generated over the past three months to continue into the fall, its forecast is based on some rather bold assumptions, including the availability of a COVID-19 vaccine to Canadians by June 2021 and to the wider world by next fall. While it's true that Russia claims to have already developed a vaccine (any readers want to try it?) the fastest a vaccine has ever been developed was for mumps. That process took four years.
Provincial putlooks
Canada's recovery will indeed be uneven. Several provinces will be struggling to return to pre-pandemic levels of economic and employment growth long after 2021 comes and goes.
Atlantic Canada
The report's sub-headline for Newfoundland and Labrador says it all: "COVID-19 and low oil prices combine to devastate Newfoundland economy." With the province's critically important oil sector still suffering from a years-long depression, COVID-19 came along and knocked the life out of most the economy's previously healthy sectors: accommodations, food services and arts and entertainment. The provincial government, facing a shortage of revenue due to a lack of oil production and tourism, has already asked the federal government to provide financial assistance.
The province is expected to experience a decline in GDP of 7.1 percent in 2020, lower than the national figure thanks to a quick reaction to the coronavirus. GDP is anticipated to grow a further 5.2 percent in 2021, but unemployment is projected to be 12.8 percent in 2021.
Prince Edward Island, the little engine that could of the Atlantic provinces, is currently suffering through its worst recession on record. But the Conference Board expects the province to return to "trend levels of growth" by the end of 2021, when GDP is expected to rise by 4.9 percent.
"The market here on the Island should be able to maintain its current level of stability for the foreseeable future," RE/MAX Charlottetown's Nick MacDonald told MBN in an email.
While the housing market is strong, tourism, the heart of the province's economy, has been decimated. Barring a vaccine, the report says there are "no guarantees that the travel industry will return to some state of normalcy next summer."
Like Newfoundland, Nova Scotia's economy was in a bad way even before COVID-19 unleashed itself upon it. Tumult in the pulp industry led to cascading job losses from January to April, and a sloppy response to the pandemic has increased its staying power. Jobs in the manufacturing sector have been slow to return and the province's exporters have, according to the Board, "suffered badly."
Population growth, one of the province's key economic drivers, has been greatly reduced since March, and the timing and intensity of its rebound is hard to predict. The Conference Board expects the province's combined issues to create a GDP decline of 7.6 this year. A modest rebound of 4.6 percent is projected for 2021.
New Brunswick is expected to see its GDP shrink by 8.1 percent this year, but its anticipated rebound in 2021, 7.1 percent, will almost cancel out the decline. The province's proactive approach to containing the coronavirus has been helpful in preventing a catastrophic number of job losses, but its manufacturers and exporters have a lot of ground to recover.
Quebec and Ontario
COVID-19 tore into Quebec like no other province, and the sudden health impacts forced the government to implement an aggressive shutdown that brought construction and manufacturing in the province to a halt as early as April. The province is expected to see a GDP decline of 7.2 percent this year, which will be largely wiped out by growth of 5.2 percent in 2021.
Quebec's economy reopened far faster than many expected, a strategy the Conference Board credits for helping the province recover 576,000 lost jobs between May and July. Job levels in most sectors have already recovered to 90 percent of their pre-pandemic levels.
GDP growth in Ontario is expected to drop by 7.6 percent in 2020 before increasing by seven percent in 2020. Rather than reopen quickly like its neighbour to the east, Ontario took its time. Bars and restaurants, for example, weren't allowed to open – at greatly reduced capacity – until July. The cautious approach appears to be working, but the GTA's dense crowds remain a powder keg with the potential to blow the province's recovery to bits.
While Ontario is suffering greatly from reduced immigration, tourism and auto exports to the U.S., its financial and tech sectors, because of their employees' ability to work remotely, have weathered the storm admirably. The province's labour force isn't out of the woods yet, though. Employment isn't expected to recover until after 2021.
The Prairies
Until quite recently, Manitoba's low number of COVID-19 cases was cause for celebration. (Things have taken a distressing turn over the past few weeks.) The province's GDP is expected to fall by "only" 5.8 percent this year, followed by a five percent improvement in 2021.
The low number of infections helped get Manitobans back to work. By July, employment in the province had recovered most of the losses experienced since the beginning of the pandemic, and was sitting only 5.3 percent lower than the level seen in February.
Saskatchewan's economy, already dragged down by sluggish mining and oil activity, is anticipated to shrink by 8.7 percent in 2020. The province's response to the coronavirus was largely successful, allowing retailers and restaurants to get back to work sooner than in some other provinces. The government's pledge to boost capital spending by $2 billion should provide a welcomed shot of extra stimulus.
What can be said about Alberta that you haven't already seen written in blood on Twitter or in the Calgary Sun? The province's existing oil woes were exacerbated by costly COVID-19 shutdowns, limiting oil production and employment. GDP in Alberta is expected to plummet by 11.3 percent in 2020 and expand 7.9 percent in 2021.
"The outlook for oil prices over the next two years is quite pessimistic because of the impact on transportation which is a big user of oil," Antunes said. "That affects profits and royalties the government will have to forgo, but the biggest impact … is the capital investment. Firms have cut down to the bare bones."
Where oil goes in Alberta, consumer spending and government finances are sure to follow; right now, all three are squarely in the toilet. The Conference Board predicts that real household spending will decline by 13.6 percent in 2020; 2019 levels won't be reached until 2022. The Alberta government, so long a model of fiscal restraint and balanced budgets, has implemented a $10 billion stimulus package that could, without a colossal rebound in tax revenue, hamper much needed future spending.
British Columbia
Why not end with some relatively good news?
B.C. has been one of Canada's leading provincial economies for the last few years, which sets it up for a relatively smooth recovery. GDP is expected to fall by 5.5 percent this year, followed by a 6.7 gain in 2021 that will once again put it at the head of the pack.
Although it's now experiencing a rise in infections, B.C. flattened its COVID-19 curve quickly, allowing employees in some of the economy's biggest sectors – film production, accommodations – to get back to work. Over the last few months, most of the job gains have been seen in the sectors that were hammered hardest in March and April, such as food services and retail.
"The province should continue to add new jobs in the second half of this year and into 2021," the Conference Board writes, "but the surge in COVID-19 cases in July (which is being blamed in part on large social gatherings on beaches) is a cause for concern."