Economist shares thoughts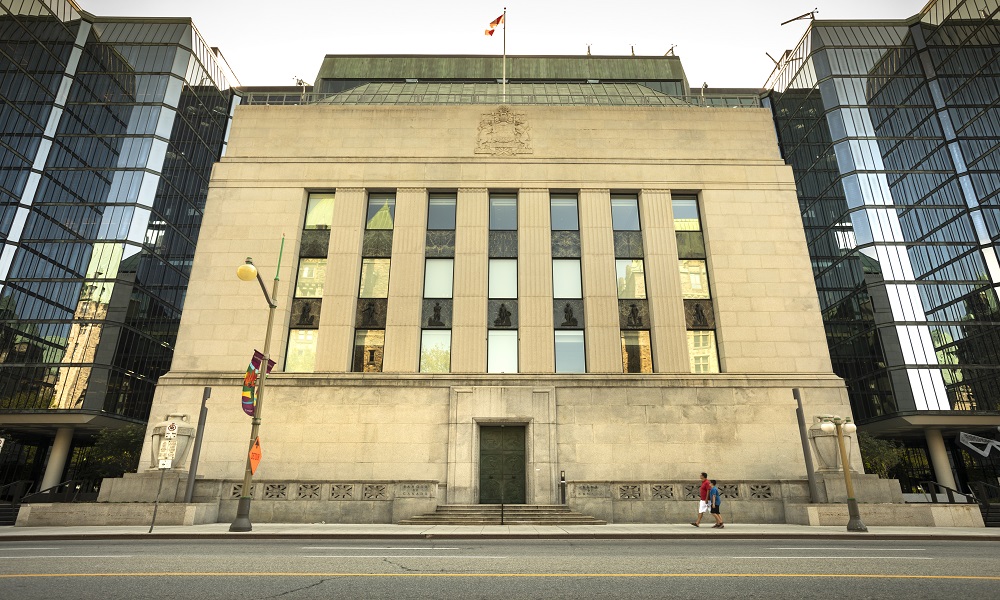 Taking current trends into account, the Bank of Canada will likely raise its benchmark interest rate during its Jan. 26 meeting, significantly ahead of its previously announced rate-hike timeline, according to a J.P. Morgan economist.
The central bank is expected to hike its benchmark rate by 25 basis points to 0.5% in January, with as much as five rate hikes this year pushing the benchmark rate to 1.5% by the end of 2022, said Silvana Dimino, a New York-based economist at J.P. Morgan.
"Based on rhetoric from the Bank of Canada in December, it was clear that labour market dynamics and outperforming economic data had created heightened concerns at the bank that the output gap was closing more rapidly than expected," Dimino said.
The national economy saw 54,700 new jobs in December, far exceeding experts' expectations of 25,000 for that month, Statistics Canada data showed. Full-time employment increased by 123,000 while the jobless rate declined to a near-historic low of 5.9%.
Read more: Rate hikes, inflation to weigh heavily on household finances – poll
Kevin Carmichael of the Financial Post mirrored these sentiments, saying that the robust recovery pushed the labour market back to essentially pre-pandemic levels, thus sufficiently motivating the BoC to implement rate hikes sooner.
The central bank might move up its rate-hike timetable, "perhaps even at the end of January when policy-makers next gather to update their assessment of the economy and recalibrate policy," Carmichael wrote recently.