It's not just A-lenders who have access to the best technology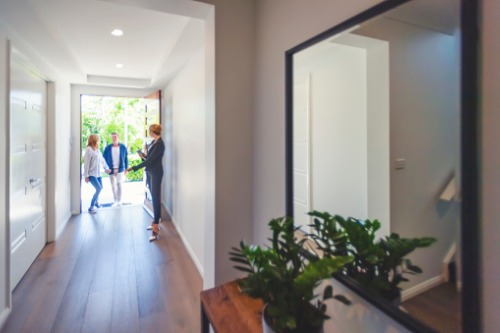 As the space occupied by Canada's private mortgage lenders evolved over the years from a largely unregulated Wild West-like marketplace into a highly professional domain where brokers and lenders come together to provide serious, sophisticated solutions, the technology powering a firm's deals has become an increasingly important differentiator in an intensely competitive space.
Not all private lenders are created equal, that much is clear, and there's no one single reason why, but tech, because of its multi-faceted influence in ensuring deals are assembled swiftly and precisely, looms larger than most.
"Much like traditional lenders, private lenders have strong technology platforms to facilitate efficient, secure, and transparent deal and document submissions," Josie Milanetti, director of underwriting at CMI Canadian Mortgages Inc, told Mortgage Broker News.
But not every private lender will have access to the same technology. When it comes to providing brokers and borrowers with the latest tools, size matters.
"Smaller lenders are less likely to have the same technology that we or the big banks have at our fingertips," Milanetti said. "We're really lucky in that our success over the years has allowed us to invest in some of the most impactful technologies available in the marketplace."
From instant e-transfers to same-day Amazon deliveries, consumers have come to associate a business's tech offerings with two things: speed and security. Milanetti said brokers and borrowers should expect no less from their chosen private mortgage lending partner.
"At CMI, we import all of our applications directly from our broker partners. We're not emailing sensitive information, such as credit bureaus or income documents, over the open web because they're being sent through a very secure portal," she said. "When we get them into our system, we can have that deal reviewed, approved and a commitment sent out on the same day – usually in an hour."
That blend of accuracy and agility is especially important at a time when so many Canadian real estate markets are as competitive as they've ever been. A delay of an hour can mean the difference between homeownership and an extended period of waiting anxiously on the sidelines for another suitable property to hit the MLS.
"The sooner we can get a response back to the client and the broker, the sooner they can firm up on the purchase of their dream home and get all that financing and paperwork completed," Milanetti said.
The nation's current housing boom is unlikely to subside any time soon. With Canadians still being encouraged to avoid engaging with others, providing non-contact options for getting deals completed is far more than value-add convenience.
"One of the great things about having the right technology in place is that we can keep people safe," Milanetti said. "We collect documents electronically, no-contact appraisals have been implemented, and we encourage our broker partners to use virtual signatures. I don't really see that changing in the future."
But all the tech in the world won't amount to a hill of microprocessors if a lender can't get a deal over the finish line.
As Milanetti explained, mainstream lenders tend to funnel their deal submissions through a pool of unknown underwriters. In contrast, CMI assigns dedicated business development managers and underwriters directly to its broker partners as part of an end-to-end process that allows the company to closely examine deals, strengthen relationships with brokers, and better know their clients.
"We believe that sets us apart from the more traditional lenders," she said. "It's not only efficient, straightforward, and seamless but our broker partners know that they are much more than just a number to us. We see them as a key element to our success, and we treat them as such."
There's a valuable trickle-down effect that takes place when a private lender can consistently and conveniently turn deals around: The private lender winds up looking good; but the broker looks even better.
"For us, it all comes down to the customer service experience," Milanetti said, "for the broker and for the borrower."