MBN spoke to CMI's Bryan Jaskolka about the year that was and what's to come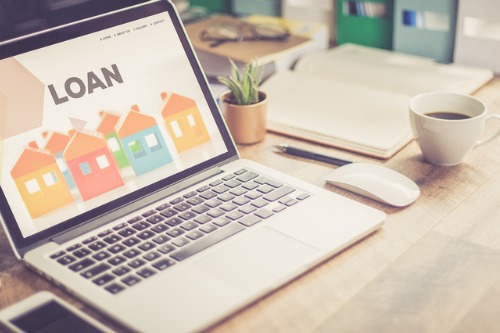 2020 will go down as one of the wildest years anyone currently working in the Canadian mortgage market has ever seen. In January, most projections pointed to a slowing but stable market. By February, with COVID-19 on the country's doorstep, brokers were readying themselves for the apocalypse. By July, all bets were off. Local housing markets from coast-to-coast obliterated long-standing sales records and home prices shot through the roof, establishing a trend that has shown no sign of slowing.
Not yet anyway. But with so many homeowners having already refinanced, and the pent-up demand responsible for the June-October explosion in sales now largely exhausted, it's fair to wonder if last year's boom will go down as a blip – a phenomenal blip, for sure – that presages a year of average to below-average growth in the mainstream mortgage market.
Private lenders, though, are expecting 2021 to be another banner year.
"The private market today is more robust than the pre-COVID market, and that's saying quite a lot given that the pre-COVID market was already incredibly strong," Canadian Mortgages Inc chief operating officer Bryan Jaskolka told Mortgage Broker News. "We've seen a surge in demand this year."
The unique economic challenges of COVID-19, acutely felt by both lenders and borrowers, has brought more attention to the private space. Lenders, reacting to decreases in liquidity and demand at the outset of the pandemic, began tightening their lending requirements and turning away borrowers left and right; many found in private lenders and mortgage investment corporations (MICs) a much-needed alternative, one they may never had envisioned for themselves.
"There are a lot of high-quality borrowers who have equity and have down payments but are just shut out of that traditional banking system," Jaskolka said, adding that a new, rapidly growing source of demand for private lenders' services is also coming from business-for-self individuals looking to invest in or stabilize their operations at a time when their business's revenue has taken a dramatic hit.
With coronavirus infections growing by the thousands every day and threatening again the security of Canada's small businesses, the private space is where many of them will be turning in the coming months. Jaskolka said brokers working the private/MIC space should be aligning themselves with private lenders who pride themselves on the level of service they provide to both their broker partners and their borrowers.
Service: The differentiator
"We're very big on ensuring that we've got integrity throughout the entirety of the loan cycle, not just at the beginning," he said. "A lot of brokers focus on the beginning of the transaction, but when you're dealing with an alternative borrower, this is a journey for them. It may begin with that private loan, but it should end, ultimately, with a bank. And that might be two or three steps away."
Private borrowers may need to renew their loans. They may need guidance when making the move to an alternative lender. They will inevitably have questions about the final switch to a mainstream loan provider. Jaskolka said reputable MICs and private lenders must be there for their clients for these important milestones.
"How that borrower's dealt with throughout their time with that private lender is one of the most critical things a mortgage broker who's in the industry for the long haul should be paying attention to," he said. "How they leave is very important to us. It's not just how they came in."
When asked what aspect of CMI's customer service he is particularly proud of, Jaskolka pointed to the company's lightning-quick response times.
"Everyone likes to say 'same day,' but 'same day' doesn't mean much. We're usually within an hour, a couple of hours. If the deal's set up properly, it could be within 10 minutes," he said. "And we can do that on a national scale, which is something very few lenders can say."
Jaskolka believes that service will also play a role in determining which private players make it to the end of 2021 without being dominated, or swallowed, by their more advanced counterparts.
"From a capital efficiency perspective, you have a small subset of the trillion-dollar Canadian mortgage industry – private lending – which is the most fragmented part of the mortgage space in terms of the number of operators," he said. "At this stage, I believe that the larger, more sophisticated operators, particularly those who are able to offer a multitude of products and services, will continue to gain substantial market share in 2021."
Advice for brokers in 2021
If private lending does indeed continue experiencing the intense growth in demand from businesses and individuals Jaskolka is expecting, mortgage brokers will do well to familiarize themselves with the space and its major players. In choosing which private lenders and MICs to partner with, he says brokers should do some digging and get the "entire picture".
"If they're not dealing with a lender who has a digital platform," he said, "they're wasting their time. Same goes if they're using a lender that doesn't provide a multitude of products, offer various price points, or serve all of the country's biggest housing markets. The less a single lender does, the more separate relationships a broker will need to maintain. That's unnecessary. It just makes more work for the broker."
Jaskolka says there is another thing brokers unfamiliar with private lenders can do to make their experiences with them more fruitful in the new year: open their minds.
"It still sort of shocks me how many mortgage agents automatically assume a private mortgage is for someone who has bad credit. We lend to many, many borrowers who have 600, 700, 800 Beacon Scores," Jaskolka said.
"A lot of 'A' borrowers benefit from alternative financing from time to time. Just knowing that will help brokers strengthen the options they can provide their customers."