Here's what happened from B.C. through Manitoba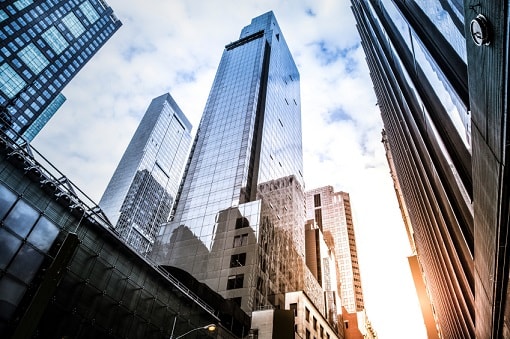 Greater Vancouver has seen a major drop in commercial sales over the last year, but not for lack of demand, as the supply is seriously constrained compared to last year's available inventory, according to a report released by REMAX Commercial.

There were 875 sales during Q2 last year, but only 595 this year. Last year's $4.62bln fell 37.5% in 2017, as commercial sales in Q2 only totalled $2.89bln. Land sales also decreased year-over-year in Q2, from $2.12bln in 2016 to $1.51bln this year – a 29% drop.

The report noted that local investors are Greater Vancouver's greatest market drivers, but that there's also strong interest originating from south of the border, as well as Europe and Asia.

The GVA is absorbing office space quickly – the vacancy rate for A-class offices is 6.7% -- and, in Q2, over 700,000 square feet of industrial space was absorbed, 50,000 more than the same time last year. Helping pad those numbers was Amazon, which leased 76,000 square feet of office space earlier this month. Post-secondary institutions are feeling the squeeze for more infrastructure space, and the 30-storey Bosa Waterfront Centre near B.C. Place could help, as it will have 355,000 square feet of office space. West Pender is also slated for development in the near future.

The REMAX report stated Bank of Canada interest rate hikes haven't affected the market yet, but that could change next year with the expected hikes December 6. Low supply in the commercial market will also continue well into next year.

The outlook for Alberta capital city is bright, as there was a 39% increase in commercial sales value year-over-year through Q2, hitting the $1bln mark for the first time in three years. Private investors are the most active cohort in Edmonton's commercial property market, and institutional investors have their sights set on core retail and industrial properties. The retail vacancy rate is 5%, with sales at $331,872,034 through Q2 (up from $158,933,000 from the same time last year), while it's just below 8% in the industrial sector.

Office space sales increased 202% through the first half of the year compared to the same period in 2016, largely because of a five-building office portfolio sale. Due to 1.8 million square feet of new office space being injected into downtown Edmonton, the vacancy rate is higher than the commercial property rate. Buyers in the market to grow their investment portfolios can take advantage of office space property owners looking to sell assets.

Edmonton's commercial property market is recovering in tandem with the price of oil, and investors are cautiously optimistic.

Calgary has many reasons to be optimistic these days – a marked change of fortunes since 2014 when the oil sector plummeted. It is believed by many economists that the worst of the recession is in the rear-view mirror, but the oil sector is unlikely to return to its zenith.

The commercial market through Q2 got a 55% bump in year-over-year sales through the first half, hitting $1.43bln from $932mln last year. Office space vacancy hovers around 30%, however, as ramification of the oil crash. At least two office buildings in downtown Calgary have applied to be rezoned as apartments, and that's a trend that is expected to continue. While RocketSpace, a Sillicon Valley-based company, is renovating 75,000 square feet of office space, demand remains low and is expected to stay that way.

Industrial space in Calgary has a vacancy rate of 10-11%, although traditional levels hover around 6% -- which is also the vacancy rate in the retail sector. American and European investors are taking advantage of the low Canadian dollar to take up space in the industrial sector.

Saskatoon is experiencing less activity in 2017 because of the depressed resource sector. Out-of-province and foreign investors are driving demand for commercial properties. The hotel sector is robust, as well, two major projects expected to inject 200 rooms into the city, but the office vacancy rate is 20%, and industrial vacancy rates are expected to surpass 10% by year's end.

Commercial real estate in Regina is connected to the provincial downturn in commodities. The office vacancy rate is slightly lower than 2016's 12%, as the average cost per square foot for Class-A office space is between $20 and $24. However, the commercial vacancy rate is a healthy 4%.

Winnipeg's demand for commercial properties is outpacing supply, and sales were up year-over-year through the first half of the year, largely the result of low interest rates. The market forecasts well for the future, as the city's good fortunes are tied to Alberta's misfortune.