The positive projections reflect the strong momentum established in late 2020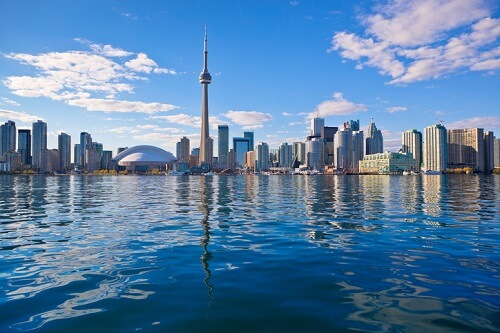 Despite the ongoing exodus from Canada's urban core markets, growth in Toronto home sales this year will be supported by Canada's continued economic recovery, improved employment and record- or near-record-low borrowing costs, said the city's real estate board.
In its latest forecast, the Toronto Regional Real Estate Board said that while the COVID-19 pandemic had an unprecedented impact across the board, it "hasn't put a damper on the overall demand" for homes in the country's tightest real estate market.
A total of 95,151 homes were purchased through TRREB's MLS System in 2020, representing an annual increase of 8.4%. During the same time frame, new listings rose by only 2.6%, a scenario that increased the average selling price by 13.5% to $929,699.
"Looking ahead, a strengthening economy and renewed GTA population growth following widespread vaccinations will support the continued demand for both ownership and rental housing," said Jason Mercer, the TRREB's chief market analyst.
Building from the strong momentum established towards the end of 2020, ownership will remain strong this year, with total home sales expected to range between 100,000 and 110,000. The overall average selling price across all residential asset classes in the region will also exceed $1 million for the first time, the TRREB predicted.
The report highlighted the glaring exception to this trend of market tightening.
"Over the course of 2020, growth in new condominium apartment listings far outstripped growth in sales," the TRREB said, noting that as of fall 2020, "more than two-thirds of investor-owners were considering listing their properties for sale."
However, Torontonians might well enjoy easy access to borrowing this year, spurring further market growth.
"Very low borrowing costs will be sustained throughout 2021 to support continued economic recovery," the TRREB said. "Because of this, negotiated mortgage rates will remain low throughout the year as well."
The steady roll-out of coronavirus inoculations will also feed into the market's long-term robustness, especially once borders reopen in earnest.
"The GTA will continue to be the single greatest metropolitan beneficiary of immigration into Canada, as the substantial federal government immigration targets take effect. Population growth will be especially important for the condominium market," the TRREB said.