Remote work, low rates, and financial assistance programs have allowed Canadians to go big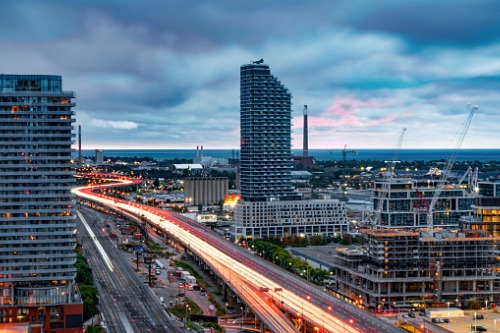 The number of mortgages in the $1 million to $3 million dollar range in Toronto has significantly swelled compared to levels seen prior to the pandemic, according to a recent analysis by LowestRates.ca.
"There was a lot of expectation that housing prices might suffer and people wouldn't take on large mortgages because the economy would be down and people would be worried about their savings and their jobs … but it's been the inverse," said Justin Thouin, founder and CEO of LowestRates.ca.
According to Shawn Stillman, principal broker at Mortgage Outlet, a potent driver of this development was the work-from-home revolution, which pushed down household costs significantly.
The prevailing environment of record-low rates and the federal government's financial assistance programs also significantly boosted the general public's purchasing power.
"People are still looking around and have a lot of inquiries since rates have gone down," Stillman said. "The mortgage market is definitely fluid right now and it's healthy. It's not quite a buyers' market, and not quite a seller's market."
Canadians' hoarding of cash further paved the way for greater loan amounts. Per Statistics Canada, the household savings rate spiked from 7.6% of disposable income in Q1 2020 to 28.2% during the second quarter, reaching its highest level since the 1960s.
"All of a sudden people could be saving an extra few thousand dollars a month that's going toward their down payment," Stillman noted.
Moreover, continuous economic volatility has pushed the stock market into uncertain waters, and propped up housing as the safer investment choice.