Condos and other multi-family properties are among the market's most valuable asset classes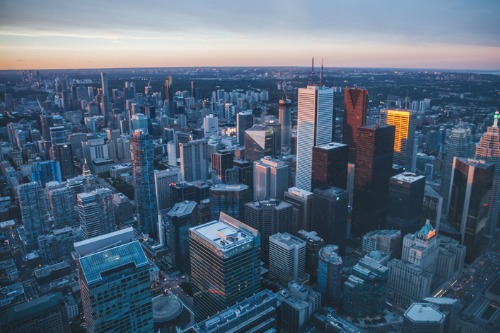 A new high-rise multi-residential complex is slated to be developed in Toronto, with a major transaction involving a 5.4 acre mixed-use site in the city.
Alternative investment manager Fengate Asset Management and large-scale developer Freed Developments Ltd. have announced their joint acquisition of the site, "with development entitlements in the City of Toronto from Allied Hotel Properties Inc."
The acquisition was made on behalf of the LiUNA Central and Eastern Canada Pension Fund, Fengate added.
The complex is situated at the intersection of the Don Valley Parkway (DVP) and Eglinton Avenue East in Toronto.
Multiple high-rise multi-residential buildings are scheduled to be built near the site's existing six-storey hotel. It will also have direct access to the Eglinton Crosstown LRT, which is targeted for completion in 2021.
The multi-family asset class, and condo units in particular, is still among the city's most active and lucrative housing segments. TREB figures covering Q3 2019 showed that activity intensified by 11.1% year-over-year during the quarter, for a total of 6,407 condominium apartment sales.
"As economic conditions continue to be favourable for job growth in the Greater Toronto Area, people have continued to come to the city for work. Home ownership is important to many Canadians, and, as a relatively affordable housing option, condos in the GTA offer prospective buyers the chance to achieve their dreams of owning property," TREB president Michael Collins stated in a news release at the time.
"Condominium apartments are obviously a popular choice amongst first-time home-buyers. Moreover, it is also important to remember that condominium apartments owned by investors represent a huge component of the GTA rental stock and certainly account for most additions to the rental stock, on net, over the past decade," TREB chief market analyst Jason Mercer added.