The broker, together with a pharmacy owner, reportedly facilitated the criminal group's purchase of a Toronto property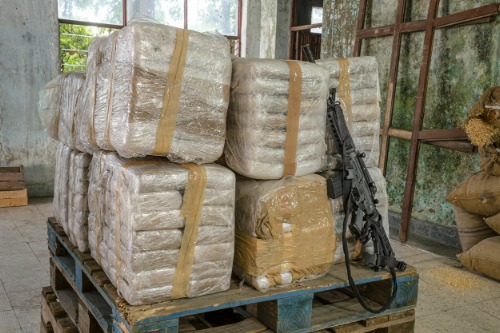 An unnamed Toronto mortgage broker was one of the major figures in a just-dismantled drug ring operating in the area, police have announced.
In a series of raids on July 07, the Ontario Provincial Police said that they arrested 22 individuals allegedly connected to the sprawling crime network.
One of the ring's criminal groups was smuggling cocaine from Colombia under the pretext of importing textiles.
Another group affiliated with the ring was sourcing the drugs from the Caribbean, and was allegedly operating several secret drug laboratories that were processing the cocaine into a "sellable state," The Canadian Press reported.
Police said that one of the groups collaborated with a mortgage broker and a pharmacy owner to purchase a $1.5 million residential property in Toronto.
Read more: Banks seeking repayment for Vancouver homes used for money laundering
The arrests came after a 15-month investigation that saw the OPP seize nearly 100 kilograms of cocaine, 255 kilograms of cannabis, nearly $400,000 dollars in cash, and seven vehicles.
The probe, dubbed Project Southam, also involved border guards, the RCMP, York regional police, and the Drug Enforcement Administration of the United States.
"Despite restrictions at our borders and despite an ongoing global pandemic, organized crime continues to show blatant disregard for the law," said Chuck Cox, OPP deputy commissioner.
The 22 people arrested are facing a total of 139 charges.
"Project Southam has displayed the number of varying commodities and illegal activities that these organized crime groups are involved in – from cocaine to cannabis, and other offences including phishing and mortgage fraud," Cox said.