The market is characterized by accelerating sales and consistently tight inventory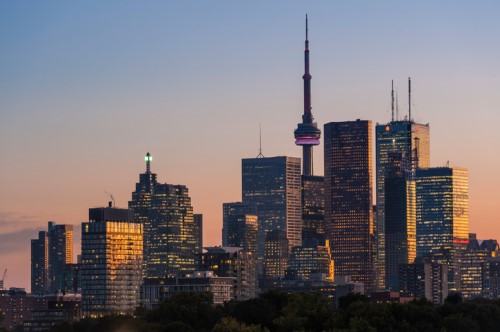 Toronto is in a gradual trajectory towards being a sellers' market, with home sales last month shooting up and supply remaining virtually static.
According to latest figures from the Toronto Real Estate Board, the city saw 9,989 home sales through the Board's MLS System in May. This represented an 18.9% increase from the 15-year low for the month, which was seen last year.
TREB president Garry Bhaura emphasized, however, that last month's numbers are still markedly below the long-term May average of 10,300, despite the tangible improvements from the glacial pace at the beginning of 2019.
"Sales activity continues to be below the longer-term norm, as potential home buyers come to terms with the OSFI mortgage stress test and the fact that listings continue to be constrained relative to sales," Bhaura explained.
On the whole, the market is still seeing a positive trend, the Board head assured.
"After a sluggish start to 2019, the second quarter appears to be reflecting a positive shift in consumer sentiment toward ownership housing. Households continue to see ownership housing in the GTA as a quality long-term investment as population growth from immigration remains strong and the regional economy continues to create jobs across diversity of sectors."
In comparison, listings ticked up by a mere 0.8%, ending up at 19,386 properties for sale. Intensified market competition pushed sales prices up by 3.6% annually, up to an average of $838,540. Said increases in value considerably outpaced the year-over-year gains seen in April (1.9%) and March (0.5%).
TREB warned that while the market can absorb single-digit annual price increases, continued scarcity in housing supply could aggravate price growth to unsustainable levels.
"This potential outcome underpins calls from TREB and other housing industry stakeholders to address roadblocks preventing a more sustainable and diverse supply of housing reaching the market," the Board's chief market analyst Jason Mercer stated.
"Many households are not comfortable listing their homes for sale because they feel that there are no housing options available to better meet their needs."