Not even a pandemic was enough to put the brakes on Canada's market powerhouse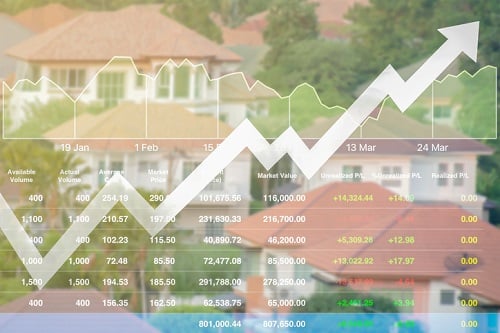 Intensified demand for homes, coupled with low borrowing rates, propelled Toronto's housing prices to a new record high despite the moderating impact of the COVID-19 pandemic.
Data from the Toronto Real Estate Board showed that the region's average home sales price grew by 11% annually to reach $932,222 in 2020.
A slowing downtown condo market, which saw a 2% annual drop in prices, was not enough to put the brakes on the purchasing frenzy for ground-level suburban residences.
In December alone, sales of existing homes surged by almost 65% year over year to reach 7,180 transactions. Total sales for the year exceeded 95,000, up by 8.4% from 2019 and the third-highest annual total on record.
With the market almost certainly hitting the ground running in 2021, "the next 12 months will be critical as we chart our path through recovery," said John DiMichele, TRREB Chief Executive. "In particular, the impact of resumption in immigration and the re-opening of the economy will be key."
Even the beleaguered condo market might find new life when this recovery begins in earnest.
"Once we move into the post-COVID period, we will start to see a resumption of population growth, both from immigration and a return of non-permanent residents," said Jason Mercer, TRREB Chief Market Analyst. "This will lead to an increase in demand for condominium apartments in the ownership and rental markets."