Residential projects dominate the hundreds of new high-rise projects in Toronto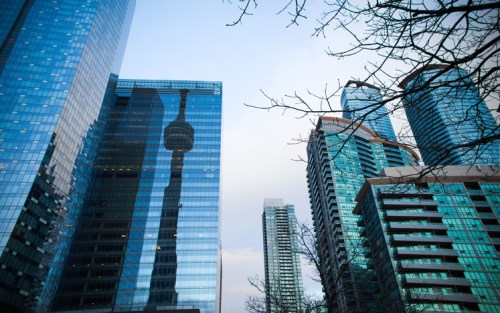 Among urban markets not just nationwide but also across North America, Toronto has the greatest number of high-rise projects in progress during the second quarter of 2018, according to the latest crane index by Rider Levett Bucknall.
Residential towers accounted for 86% of Toronto's Q2 projects, attesting to the sustained demand for units in one of the country's hottest housing markets.
And signs abound that this is just the beginning, Better Dwelling reported.
"The high crane count could continue to rise as well, since another 400 projects are proposed," adding to the 97 cranes already up in Toronto as of the second quarter, the RLB analysis stated.
Read more: GTA's new home market slows down significantly
The number of Toronto's cranes far outstripped that of North America's second most active market in that quarter – Seattle, with just 65 cranes. Chicago came at third with 40 cranes.
These results supported the observations of another recent study conducted by the Building Industry and Land Development Association, which found that multi-family properties have become the preference among Toronto's buyers facing pressure from ever-increasing detached home prices.
BILD reported in June that despite the benchmark price growing by 23.5% year-over-year (up to $774,554), condos in Toronto's low-, medium-, and high-rises accounted for 2,079 new home sales, compared to the month's total of 2,500.