Sustained demand is impelling the construction of millions of square feet in new commercial space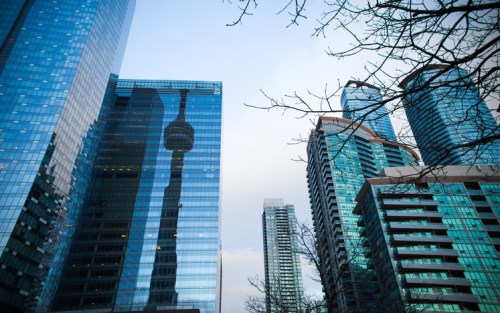 Toronto's enviable status as a leading business destination promises to further drive the city's flourishing commercial property market.
"As Canada's global business hub, with many companies headquartered in the heart of downtown, there are plenty of job opportunities. The city is also a great place for entrepreneurs with its many business incubators," RE/MAX stated in its latest market overview.
An analysis by Startup Genome noted that as of 2018, Toronto is one of North America's largest financial services hubs, playing host to 360,000 employees and 12,000 firms.
This is supported by PwC's report covering the same year, which found that Toronto was the clear tech ecosystem leader in Canada. In 2018, the city boasted a total of $1.7 billion raised across 160 deals – a volume essentially equal to the combined outputs of Vancouver and Montreal.
Recent data from Colliers International (Toronto) showed that around 9.4 million square feet of new office projects are currently being developed in the Greater Toronto Area. Much of this new space is scheduled for completion either by next year or by 2021.
This pace of construction is mostly fuelled by red-hot demand for the asset class, especially among tech-related firms. At present, the market's office vacancy is around 1%.
"If you look at Manhattan, Chicago, Washington, San Francisco, Boston, Pittsburgh, Atlanta, Miami [and] Phoenix as all major central business districts within North America, Toronto has the lowest vacancy rate of all of them," Colliers International (Toronto) senior managing director Daniel Holmes told Postmedia.