Aside from bringing more would-be home buyers, this factor has also propelled mortgage debt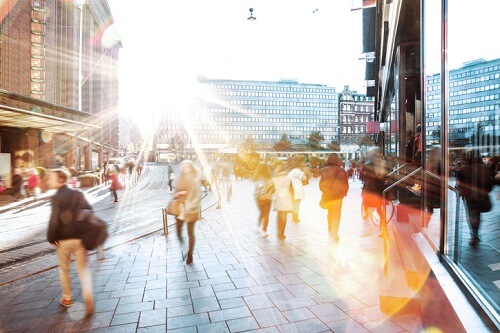 Much of the growth in Canada's population and consumer base can be attributed to immigration, according to Statistics Canada.
Latest figures from the agency showed that 82.2% of the population growth seen in 2018/2019 stemmed from immigrants and non-permanent residents.
During this time frame, Canada admitted 313,580 immigrants, which was one of the highest volumes ever recorded. The number of non-permanent residents also increased by 171,536 during this period, accounting for the largest increase in Canadian history.
"While also fuelled by rapid growth in asylum claimants, this gain was mainly led by an increase in the number of work and study permit holders. Temporary immigration assists Canada in meeting its labour market needs," StatsCan noted in its data release.
This fed into the country's robust population growth of 1.4%, which was the highest among G7 nations. This pace was more than twice as fast as that seen in both the United States and the United Kingdom (0.6% each), and stood considerably above the rate seen in Germany (0.3%) and France (0.2%).
Population growth has been a major contributor in the nation's steadily swelling mortgage credit load. Bank of Canada figures showed that the outstanding balance reached a new high of more than $1.59 trillion as of August, increasing by 4% annually and by 0.6% from July 2019.
This was the fifth straight month of growth in this metric. The August upswing was also 8.1% higher than the year-over-year gain seen during the same month last year.