Just because a brokerage has gone paperless doesn't necessarily mean it's more efficient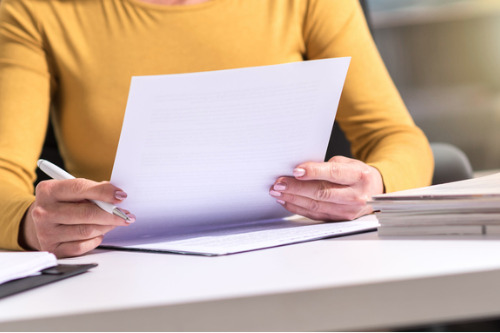 With so many brokerages running on cutting edge systems and complex, integrated back-end processes, it's no wonder that when efficiency lags they turn to tech for their silver bullet solutions. But, as Streetwise Mortgages' Dalia Barsoum has discovered, the tech that supports a broker's systems sometimes needs to be governed by a system of its own for it to be properly utilized.
Streetwise has been paperless since 2013, but because of the brokerage's focus on helping real estate investors grow sizeable portfolios, Barsoum's client files are overflowing with digital documents that need to be properly managed.
"In our environment, on average, we touch a hundred or more documents per file," she says. "If you're not super-efficient and organized with how you pass these documents around and how you handle them, that will consume a large chunk of your time."
Prior to implementing her three-part process for processing incoming documents, Barsoum says deals took far longer to close than they should have. Rather than dedicating their time solely to customer service, she and her team would spend hours verifying, renaming and organizing documents.
"One of the key things that helped us as a team to clear capacity and service clients better is utilizing technology and hiring admin staff to manage that intensive paperwork that we deal with," she says.
Barsoum's process is simple, but it has proven powerfully effective.
The first component is one most brokerages have already taken: building a robust online portal where clients can upload their documents securely. An intelligent system that can detect missing information and provide automated follow-up will further free up capacity.
The second element involves properly and consistently naming all the files that get submitted. If a broker has 30 clients, there's a good chance she'll receive 30 differently named iterations of the same document.
"I've seen this many times," Barsoum says. "Clients send you 'File 1', 'File 2', 'File 3', 'File 4. If you're dealing with a gazillion clients, they're all naming files in their own way, and you just take them and store them, that's really inefficient."
Streetwise has developed a document-naming bible, which ensures files are named in a systematic and consistent manner. In addition to helping staff locate the documents they need, it also helps lenders understand and organize the documents they receive from Streetwise.
The third component may be the most important: a prepared admin staff. Barsoum recommends training staff intensely around the ins and outs of a brokerage's document processing protocols. They must understand the importance of their role – freeing up brokers to do what they do best – and become experts at it. They need to be able to identify errors in a timely manner, be equipped to deal directly with clients and strictly adhere to the company's strict rules around file naming.
"Everybody has admin, but you get most out of your admin if you have a very specific process coupled with advanced technology. Then you get the power of all three," she says.
Without that third piece of the puzzle, even the most intelligent document processing tech will periodically come up short and pull brokers away from their clients.
"Sometimes you may tell someone, 'Please load your T-4' and they end up loading their son's soccer certificate," says Barsoum. "Someone has to look at these documents."