Four months into the COVID-19 crisis, Canadian homeowners are still unsure of the details around deferring mortgage payments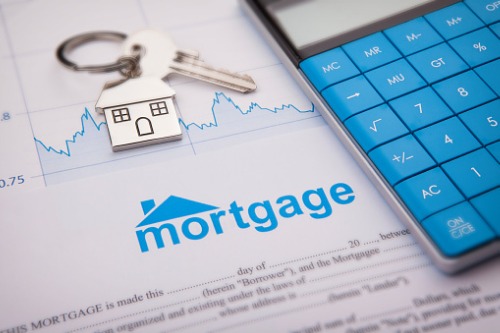 When COVID-19 shut down the Canadian economy in March, homeowners across the country, facing the prospect of falling behind on their mortgage payments through no fault of their own, panicked. Desperate to keep their heads above water, these borrowers were thrown a lifeline by Canada's major financial institutions, who offered them the possibility of deferring those payments for six months.
Canadians flocked to deferral programs. The Big Six reported that they had allowed deferred payments on more than $180 billion of residential mortgage and real estate-secured loan balances in the three months prior to April 30. CIBC alone had offered deferral options to 108,000 customer accounts. As of May 21, the Canadian Mortgage and Housing Corporation reported that 27 percent of its mortgages in Quebec were in deferral; 26 percent were deferred in Alberta, 21 percent in Ontario.
Mortgage deferment has so far helped prevent a wave of panic selling that could have sent the housing market into a catastrophic freefall. In that regard, it has been an overwhelming, inarguable success. But recent discussions with some of the country's top mortgage brokers show that Canadian borrowers are still unaware of what deferring their mortgages means or what effects the process might have on their future relationships with lenders.
There has clearly been a communication breakdown. Did the country's biggest banks fail to educate their borrowers fully on the implications of mortgage deferrals? Did brokers, overwhelmed by a surge in client requests, stumble in explaining the process to their clients? Or did borrowers rush into a program that sounded good without actually sounding it out?
The banks
MBN was first alerted to the possibility that Canada's Big Six may have left borrowers misinformed about deferrals after following up on a widely-circulated CBC story about borrowers who were blindsided by the extra interest they would have to pay back to their lenders. Discussions with CIBC showed that the bank, whose client figured heavily in the CBC story, had provided customers with the option of either paying their interest off once their deferral periods ended or rolling those charges into their remaining balances. The choice was always theirs to make.
In late May, during a discussion with a GTA-based broker who wishes to remain anonymous, a similar issue arose around potential borrower misinformation.
The broker explains that a customer showed them the most recent credit report he had received from his Big Six lender. Prominently featured multiple times was the phrase "Mortgage Deferred Payment Plan".
"This is the first time we've seen this on a credit report," the broker says.
Alerting other lenders to a client's inability to pay a mortgage is neither new nor nefarious. But it's worth asking: How many homeowners who opted to defer their mortgages did so under the assumption that their situations would be looked at differently because COVID-19 was the sole reason behind their inability to pay? There could be thousands of homeowners now facing the prospect of dragging their damaged credit reports, which they assumed would remain healthy even after deferring their payments, to lenders who will now have far less interest in working with them.
"We can't take this purchase to any lender, whether it's an A-lender, a B-lender or the same lender they deferred with because now lenders see three mortgages deferred on the credit report," the broker says.
It is possible borrowers are confused. Dave Butler of Butler Mortgage explains that credit bureaus like TransUnion and Equifax have said deferrals won't show up as negative credit events on the credit scores they manage, but banks never made the same promise. That's why Butler never saw deferrals as a silver bullet solution.
"Our theory was that if you go and defer a bunch of payments with, let's say, Scotiabank, and then you go to Scotia for a refinance, that's probably not going to look good," he says.
MBN asked CIBC if the company had been upfront with clients about the potential impact mortgage deferrals could have on their relationship with the bank.
"Future mortgage approvals including refinancing are not affected by a client participating in the deferral program," CIBC said in a statement.
A Scotiabank spokesperson explained that customers who defer mortgage payments with the bank "can continue to renew or refinance their mortgage with Scotiabank during the mortgage deferral period and are subject to our standard adjudication criteria. Mortgage application and refinance decisions are based on a number of factors including income and employment status, amongst others."
The disconnect between what the banks say, what their clients believe and what is being entered into those clients' credit reports is a problem. While no bank can conceivably lay out every potential effect of a mortgage deferral for every client, financial institutions need to assume their clients know less than they do, not more, and provide the most stark, blatant, and easily digestible facts possible around deferrals. That includes information that might dissuade people from deferring their payments, like the potential ugly-fying of their credit reports.
The borrowers
Before coming down too hard on Canadian homeowners, it's important to note how frightening a situation COVID-19 is for them. So many of them are hanging on by their fingernails, working and saving to maintain even that precarious position. If these hard-hit homeowners can put off mortgage payments at a time when their household incomes have been decimated, who says no? To many, it was the only reasonable choice.
But reason breaks down pretty quickly when the world no longer makes sense. It's clear that some borrowers rushed into deferral programs without thinking twice about the long-term implications, such as added interest and tarnished credit reports. Others, however, have abused the system outright.
The unnamed broker says the client who was surprised by his credit report had the ability to keep making his payments, he just chose not to.
"This client deferred four mortgages," the broker says. "Not because they needed it. It was because they thought, 'Why not? I can create some cash flow right now.' That's completely the wrong reasoning for using a deferral."
Enza Venuto of InTouch Mortgage Solutions says she has seen homeowners leverage deferrals as a way of engaging in some truly irresponsible behaviour: deferring multiple mortgages and using the funds to invest in the stock market while prices are low.
"I hear this all over," she says. "I hope they did it right because last week the market went down again."
What we have here is a failing of both banks and borrowers. Banks, largely due to the fees they charge clients for simply wanting to access their own money, are seen by most Canadians as predatory. When these clients have an opportunity to claw back a fraction of what they feel has been taken from them by a faceless, multi-billion-dollar corporation, some of them will. Everyone wants to feel like Robin Hood for a while.
"[Clients] basically say, 'The bank is giving me this? Amazing. Let's take it. Take everything,'" Venuto says.
Whether they abused the deferral system or not, it is ultimately the borrowers themselves who must take responsibility for their financial decisions. If they're unsure about what a mortgage deferral is, there are literally thousands of brokers across the country willing to pick up the phone and talk them off the ledge.
"If we're smart enough to have a job and own a house, then we should be smart enough to weigh out the possible pros and cons before making rash decisions," says Butler.
The brokers
Brokers have come out of the first few months of mortgage deferrals smelling awfully sweet, largely because the current situation allows them to do exactly what they're paid for: educating consumers and providing help when the banks can't.
Butler and Venuto were both proactive in talking to their clients and hammering home the point that mortgage deferrals are not for everyone because their long-term impact may not be positive.
"If you were a good broker, you got the message out to your customer to say, 'No, no, no, no. Do it if you need it. If you don't need it, don't do it," Butler says.
Judging by the number of Canadians who did not call a broker for help, there could be somewhat of a messaging problem that the mortgage industry should address. If Canadian borrowers don't feel comfortable reaching out for assistance from the people who know mortgages inside and out, why is that? What barriers are preventing people from doing something as simple as picking up the phone or tapping out an email and asking an expert for advice?
Those are questions in need of speedy answers. The deferral clock is ticking, and if it strikes 12 when tens of thousands of homeowners are still unable to make their payments, there will be a level of panic the country has never seen. What kind of rushed decisions will be made then?
"When people panic, they don't know where to turn to," Venuto says. "When all they see is an online application and they need assistance, they click that button. They do what they have to do.
"You can't control that."