Even a little understanding around how a business's back-end motors work can help them run more smoothly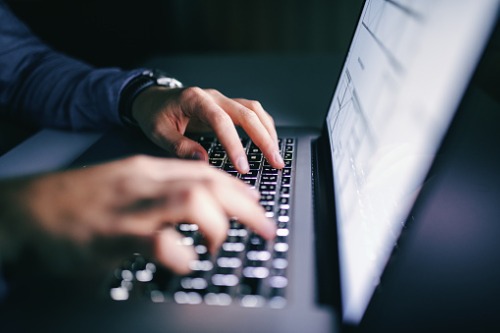 The mortgage industry may be at the most interesting point in its long history, when both old-school approaches to running a brokerage and innovative new takes on attracting and serving clients are all, to varying degrees, working. Billions are being made each year by both doorknockers and disrupters, old geezers and fresh-faced geeks. But anyone with a pulse knows that the industry of tomorrow is being shaped by companies and brokers who are leaning hard into tech today.
Understanding that technology, even somewhat, will give mortgage professionals a leg-up on their competition, says Lendesk CEO Alex Conconi. That doesn't mean becoming a hardcore coder and travelling down an endless rabbit hole of ones and zeroes. In Conconi's case, it meant devoting a few hours a week to learning Ruby on Rails.
Prior to starting Lendesk, Conconi spent part of his career fleshing out and scaling up his father's private lending business (known today as Neighbourhood Holdings). Having only flirted with web design in high school, Conconi found the process endlessly frustrating. He felt a course in Ruby on Rails would help him build some of the applications and understand the processes that would fuel his new venture.
While the specific lessons Conconi learned were invaluable, it was the intangible benefits he experienced that left him believing that a little tech knowledge can go a long way, particularly in a competitive environment where all brokers will inevitably be forced to update their systems anyway.
"They say every business is going to be a technology business going forward, and that's the same with mortgages," he says.
Conconi stresses that brokers do not need to be able to design and implement their own platforms. A little insight into web or application design, for example, can bring much needed clarity to future business decisions, such as hiring your tech team.
"When you're trying to find a technical partner to help bring your vision to reality, it can be really difficult," he says. "Somebody that has just a little more knowledge than you can sound like a genius, but they're not necessarily the right person. If you make that person the centre of your team or your strategy, you could set yourself up to go down a bad path."
Busy brokers might find it hard to squeeze classes like the ones Conconi took into their packed schedules. But the time required to learn a useful amount of web or app design isn't that much. Conconi spent three hours a night, two nights a week completing his RoR course. He says there are plenty of eight-week bootcamps out there that he would highly recommend to brokers, and that tools like NoCode provide the less tech-exposed among us an excellent introduction to the world of software creation.
Signing up for a class carries the additional benefit of putting attendees in contact with likeminded individuals also in search of a fresh way of doing things. Conconi met some of Lendesk's first employees at his Ruby On Rails course.
"The networking aspect alone is super valuable," he says.