It took the critical eye of an outsider to bring Butler Mortgage into the twenty-first century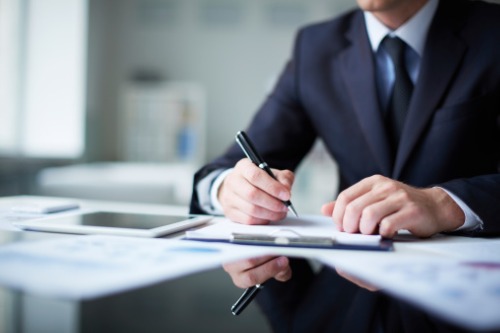 For many mortgage brokers, a customer relationship management (CRM) system is essential to the life of their business. For these brokers, operating without a CRM would be like trying to hunt blindfolded – you're bound to hit something sooner or later, but there's a good chance you're not going to want to eat it.
So when MBN found out Dave Butler, Canadian Mortgage Professional's reigning Broker of the Year, had been operating without a CRM system until just last week, we had to find out more.
In the beginning
To be fair, Butler has used a CRM system before. Once.
"When we actually made the switch from Mortgage Intelligence to Butler Mortgage is the one time we did send a blast email to our CRM," Butler says, referring to the Act system he had access to in 2011. "That was the one and only time we used our CRM."
Butler's avoidance of CRM wasn't the result of technophobia or hard-headedness. He was simply too busy.
"We would have loved to have hit our CRM to bring in more business, but the reality was, if we brought in more business, we would have absolutely toppled over," he says. "You can only do so much as a human being, so if we're already working 12- to 14-hour days, the idea of hitting our CRM to bring in more leads was just not something we did."
In the minds of Butler and his business partner Dan Patton, the pair were in the trenches, battling it out each day, with CRM being the secret weapon they'd unleash when the steady flow of leads dried up. Only that didn't happen. Working successfully with real estate investors meant a ceaseless stream of referrals and multi-deal relationships that had the pipeline ready to burst.
"We made some really good relationships with realtor partners, and these realtor partners turned out to be future leaders of investment clubs," Butler says. "We were always in the mix as one of the leading investor mortgage brokers out there."
"We've always been dealing with real estate agents and referral sources on a day-to-day basis," adds Patton. "There was no thought like, 'I'm going to need a system to follow up with all those people.' Dave thought the phone would just ring."
"The irony is that we wanted to build up a business that had a CRM and then be able to use the CRM for leads, but we got so big we didn't even find time to attack our CRM," says Butler.
Wake-up call
No CRM meant the pair's office processes were also lagging behind the times. If it sounds like Butler and Patton may have been making more work for themselves than necessary, it's a thought that has not been lost on them.
"It was organized chaos to the max," Butler says. "Until January of this year, we still had an office processing system that was not on a computer. We physically passed around file folders from department to department."
"All of our internal notes were being run through our email system," says Patton.
If readers are surprised by the duo's reliance on email, you're not alone. It took the critical eye of an outsider, a candidate to be Butler Mortgage's office manager, to open his eyes to the amount of time and effort he was wasting.
"She looked at Dave in a certain way and said, 'You're running your office through email? That's not what email's for,'" Patton says. "I think that was a big moment for Dave, where he realized, 'You know what? You're right.' When you call The Brick, they're looking through their emails to find the notes on your file."
"I denied it at first in my mind," says Butler. "I thought, 'What does she know? We do great on email.' It took me a couple of days. I kept thinking about it and I said, 'Jesus, she's right!'"
The change
That fortuitous meeting kicked off a six-month blizzard of activity that culminated in Butler's new CRM system being launched last Wednesday.
After consulting with his dad and co-worker, Ron Butler, on the system that was working for his business, Butler decided to go with Zoho. The trick was taking his office process, which had been working like a charm despite all the paper-pushing, and translating that into a digital solution. That meant long days for Butler, who had to ensure his vision – one he wouldn't describe as especially tech-savvy – was being understood by his programmer.
"I don't know jack shit about technology," Butler laughs. "Thank god I had the office manager I hired. She's been a godsend. She had to deal with me and my demands and then articulate it to the programmer."
The extended hours had Butler taking on a workload similar to the one that led to his heart attack two years ago.
"At some points in life, you have to take a gamble, and I thought this was worth the risk," he says.
Preparing the CRM for launch ate up most of Butler's time and mental capacity. Without a capable second-in-command like Patton, the process could have easily sent Butler back to the emergency room.
"I was able to focus on the day-to-day operations on the sales side," Patton says.
"Dan's being super humble," says Butler. "The reality is, for the last six months, he's basically run his own volume business, and he's taken on mine for the last six months and run it like a champ. I couldn't do this if I didn't have Dan."
While the lead gen capabilities of their new CRM are still under wraps until the team is large enough to handle the added volume of business it's sure to ignite, both Patton and Butler have already had their lives made easier by the system's office processing component.
"It's hard to even put into words," Patton says. "I see it every day. Just from an organizational standpoint, it's had an immediate impact."
It'll be interesting to see what happens when he and Butler hit 'send' on that first email blast. For Butler, that day will mark the next step in the company's long journey toward hitting its full potential.
"We feel like we've got about $900 million to $1 billion in volume we could do," he says. "We've always thought ours was an interesting story, but probably a story, in a weird way, of underachieving."