The bank continues to invest in its capabilities and innovations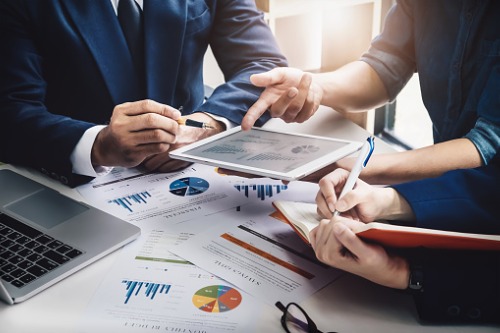 TD Bank Group reported strong fiscal Q2 2021 results that it said reflected "the underlying strength of our diversified businesses, improving economic conditions and our prudent approach to managing risk."
During the quarter ending April 30, TD reported earnings of $3.7 billion (up 144% annually) and adjusted earnings of $3.8 billion (up 136%).
TD's Canadian retail arm grew by 86% year over year to $2.182 billion, mainly reflecting lower provisions for credit losses (PCL) and record performance in wealth and insurance. Revenue increased 1%, reflecting sustained robustness in non-interest income and strong loan and deposit volumes, "partially offset by lower margins and premium rebates for customers in the insurance business."
Read more: TD Bank announces robust Q1 results
TD benefited from accelerating business momentum this quarter, "with mortgage originations up strongly, credit card transactions rising, and good account growth across all of the businesses."
"TD Insurance continued to take market share, becoming the third largest home and auto personal insurance provider in Canada, with strong customer engagement in its end-to-end digital capabilities," the bank reported.
The group also continues to lean on its innovations arm, garnering citations from the Business Intelligence Group for its AI-powered digital experiences. TD said that as of April 2021, it "continues to lead in the number of Interac e-Transfer and Flash transactions."
"We continued to invest in our people, capabilities and technology to position our business for growth as economies re-open and consumer and business activity recovers," said Bharat Masrani, group president and CEO of TD Bank Group.
"TD is strong and well-capitalized, and we continue to adapt and grow through this time of disruption," the executive added. "Our performance demonstrates the strength of our proven business model, brought to life through the efforts and resilience of our 90,000 colleagues across the globe who live our purpose and demonstrate a deep commitment to the bank, those we serve, and the communities where we live and work."