Canadians are estimated to have saved around $180 billion in total last year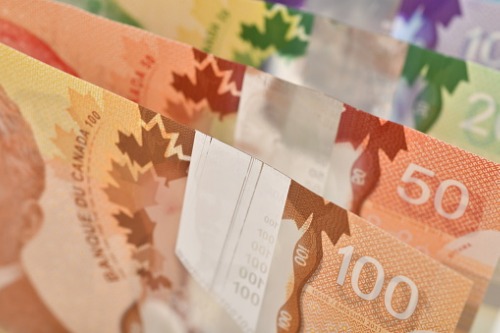 To help spur the national economy's recovery, Toronto-Dominion Bank's top official called on policymakers to encourage Canadians to spend their savings accumulated last year – estimated by the Bank of Canada to be in the neighbourhood of $180 billion, or approximately $5,800 per capita.
Late last week, TD president and CEO Bharat Masrani said that such a step would prove instrumental to Canada "rebuilding even better," as increased spending would feed into the growth of vaccine manufacturing and other crucial industries amid the new reality of the pandemic.
"With economies showing strong signs of recovery, we should adopt policies to encourage consumers to spend pent-up demand in local economies and support small and mid-sized businesses as they rebuild," Masrani said, as reported by the Financial Post.
Benjamin Tal, deputy chief economist of CIBC World Markets Inc., recently predicted that Canadians would use up their savings rapidly once conditions permit the majority of the population to go out and spend.
"This money would be coming from checking, savings accounts… and it will go where?" Tal said last month. "To the service sector, exactly where you need the jobs. That's a win-win situation and that's why we are very optimistic about the second half of the year."
This spending could drive annualized GDP growth of around 7% in 2021.
Finance Minister Chrystia Freeland essentially agreed with this forecast, saying in a recent economic statement that the accumulated household savings represent "a preloaded stimulus" that could be deployed by Canadians.