Long-term risks to the economy are being exacerbated by outsized demand, shrinking inventory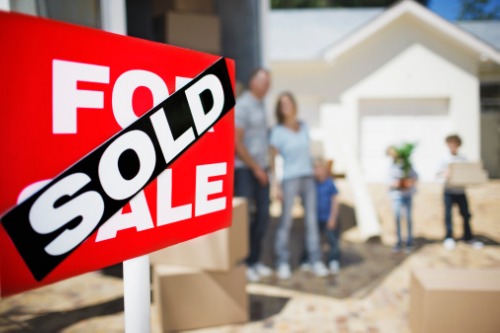 The current environment is the right time for policymakers to intervene in Canada's housing sector since an overheated market will likely destabilize the economy down the road if or when a correction occurs, according to Robert Hogue, senior economist at the Royal Bank of Canada.
One of the main drivers of risk is the combination of "exceedingly strong" demand and shrinking inventories, which has pushed prices to unprecedented highs even in traditionally cooler markets.
"Until recently, Canadian housing-market worries mostly reflected conditions in Toronto and Vancouver. Now, it's a national concern," Hogue said. "These factors have pumped up mortgage borrowing – which is rising at the strongest rate in nearly a decade (7.2% y/y in January) – and the size of new mortgages. These conditions will only add to Canadian households' heavy debt load."
Hogue pointed to significant price spikes in smaller markets like Mission, BC; Tillsonburg, ON; Sainte-Adèle, QC; and Moncton, NB as emblematic of this phenomenon.
"Large population in-migration and solid labour markets had housing demand running hotter than supply in many parts of Canada before the pandemic. The pandemic cranked up the heat," Hogue added. "The drop in interest rates to rock-bottom levels, changing housing needs and surging household savings have all stoked demand."
Hogue stressed that the threat these factors represent is immense "because excessively high price expectations are widespread. Canada hasn't had a market overheating of this scope since the late 1980s."
If allowed to run wild, these trends might end up undercutting the Canadian government's National Housing Strategy.
"Sky-high property values can exacerbate inequality, widening the divide between haves and have-not," Hogue said. "Exorbitant land prices make it more expensive to build more affordable housing."
Crucially, any move to stave off these problems before they become unmanageable should come from the federal government.
"Don't look for the Bank of Canada to alter its policy course to address housing-market issues. It made it very clear long ago that it sees macro prudential measures as the appropriate tools to use," Hogue explained. "More fundamentally, governments should take a broader look at the support they provide to home ownership, and the degree to which it contributes to extrapolative price expectations… Further tightening of mortgage-lending rules could be necessary if signs of household debt stress emerge."