The worst "appears to be over" for these cities, according to a new report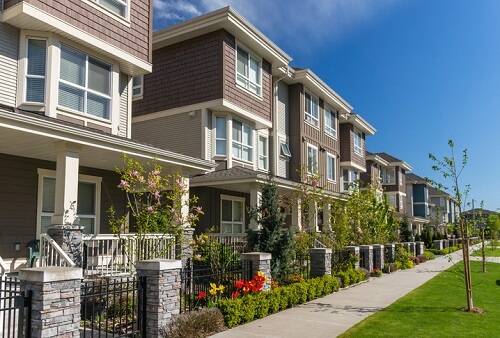 In the latest edition of its seasonal Metropolitan Outlook, The Conference Board of Canada stated that as a whole, the Praries can look forward to net positives in terms of economic growth and real estate this year.
"The worst appears to be over for Saskatoon and Regina. Both cities are benefiting from a modest firming in oil, potash, and crop prices," according to Alan Arcand, associate director of the Board's Centre for Municipal Studies. "Winnipeg's economy is also enjoying robust growth this year."
Winnipeg and Saskatoon have been forecast to experience economic growth of 3.6% each this year, while Regina's real GDP is expected to increase by 2.9% in 2017.
Saskatoon
"Saskatoon's construction sector will start levelling off this year after contracting in the last two years. Despite a weak local commercial real estate market, two major office towers are planned for the city's downtown core and residential permit values are starting to pick up. In all, construction output is set to rise by nearly 1% this year and a further 1.8% in 2018."
Regina
"The CMA's construction output is forecast to rise 0.9% in 2017, following two straight annual contractions. This year's expansion is largely fuelled by ongoing work on a $1.9-billion bypass for the Trans-Canada Highway. On the residential side, a modest housing starts recovery is forecast this year, with housing starts reaching 1,860 units. However, the recovery will stall next year with starts forecast to fall back to about 1,760 units."
Winnipeg
"The construction sector is receiving a lift from robust residential demand and several major ongoing non-residential projects. Meanwhile, strong output growth on the services side is being led by wholesale and retail trade and by finance, insurance, and real estate."
However, Arcand cautioned that "economic growth is projected to moderate in all three Prairie cities in 2018, with Winnipeg expected to experience the sharpest deceleration" at 1.4%.
Saskatoon's gains will dial back to 2.0% next year, while Regina will see 2.1% growth in 2018.
Calgary and Edmonton are forecast to be the fastest growing census metropolitan areas in Canada this year, with real GDP projected to grow by 4.6% and 3.9%, respectively.
The Board's full Autumn 2017 outlook can be accessed
here
.
Related stories:
Canadians' confidence in real estate, national economy soars
Are Alberta markets rebounding?