Steadily rising home prices could magnetize activity in the recovering market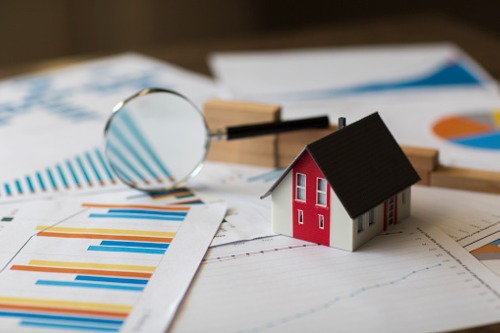 The Canadian housing market might soon see a heightened level of speculation that would increase the risk of more regulatory intervention, some economists warn.
With average home prices continuing their steady upward march and borders gradually reopening, it's only a matter of time before wealthy domestic and foreign investors resume their activities in earnest.
Data from the Canadian Real Estate Association showed that the national average home price shot up by 22.8% annually at the beginning of this year, reaching a record $621,525.
Rising prices "often invite heightened speculative activity, which adds more fuel to already hot markets," said Robert Hogue, economist at Royal Bank of Canada.
In essentially freezing the Bank of Canada's overnight rate at its effective lower bound, the central banks and the federal government might have got more than what they bargained for, observers argued.
"Be on guard for macroprudential measures," said Derek Holt, economist at Bank of Nova Scotia. "Ottawa has been caught completely off-guard in the magnitude of the housing response to very low financing costs."
"The first and most effective thing policy makers can do is to stop telling Canadians there's nothing to worry about when it comes to our housing market," added John Pasalis, president of Realosophy Realty. "[If] Ottawa is concerned about the rapid acceleration in prices and if the market doesn't cool down naturally, they'll introduce policies that aim to cool the market."
Such measures could include revised mortgage qualification rules, or even taxes on flipping, said Benjamin Tal, deputy chief economist at Canadian Imperial Bank of Commerce.
"It's possible given the recent increases in prices, that some people are speculating about further increases in prices," Tal said. "That was missing in the market until now."
Rishi Sondhi, economist at Toronto Dominion Bank, begged to differ when it comes to these grim predictions, saying that a market plateau is possible once prices and mortgage rates get too high.
"Moderation still appears to be in the cards later this year," Sondhi said.
Bank of Canada Governor Tiff Macklem appears to be leaning towards this scenario.
"The economy is weak, we are just coming out of the second wave, we need the growth we can get," Macklem said late last month. "I think we need to watch things very closely but I'm not recommending new measures right now."