The latest Morguard report provides commercial real estate investment and market performance trends to watch in the coming year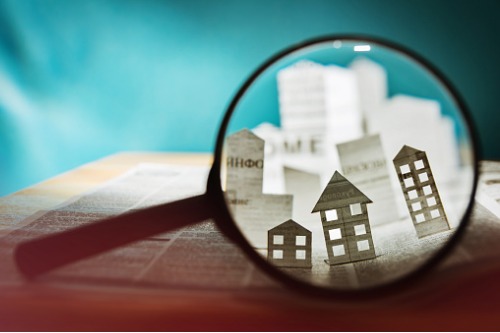 Morguard Corporation today released its 2020 Canadian Economic Outlook and Market Fundamentals Report, which gives a detailed 2019 market update and an overview of the 2020 investment trends to watch.
"We have seen thus far in 2019, a fairly decent recovery in the housing market, and I think we'll continue to see that. That recovery is good for consumers, it's an indicator that consumers are feeling a little bit more confident, that the market is more sustainable, and for a mortgage broker, that's a good thing," Keith Reading, director of research at Morguard, told Mortgage Broker News.
"It's almost like the market has gotten used to the new guidelines . . . and the fact that house prices are creeping up, I think you'll see more people start to jump into the market. They've accepted the new reality, and that's got to be good for the lending market."
This is the 22nd annual edition of the report, and states that investor-confidence remained strong in the multi-suite residential, industrial and office segments in 2019 as demand continued to outpace supply of properties in these asset classes. For 2020, Morguard forecasts a positive outlook for Canadian real estate assets and a retail segment that will continue to adapt to industry changes.
The residential housing market experienced a modest recovery phase, which the report indicates will continue at a moderate pace over the near term. Various government policies had a cooling effect on the market, and now Reading expects that activity and pricing of the resale market will continue to steadily rise—with Vancouver lagging behind. New home construction activity will stabilize, along with demand. Low interest rates, a strong job market and demographics trends will continue to support a modest housing market recovery over the next couple of years.
The multi-suite residential asset class performed at a healthy level for investors in 2019. Nationally, economic growth and ongoing demographic trends continued to support strong rental market conditions throughout the year. Increased demand from downsizing baby boomers and families looking to rent due to the high cost of home ownership in major cities drove the segment's strong performance. In 2020, positive rental demand patterns and constrained supply will continue to place upward pressure on rents in major cities.
"Industrial and multiunit rental apartments are probably the two most attractive asset classes. Office is just as strong," Reading told Mortgage Broker News. "The big thing for investors is that they look at commercial real estate as a defensive asset. It's a solid long-term investment as opposed to equities markets, where you get more fluctuation and more volatility. So I think that in the economic environment that we're in, real estate definitely seen as an asset that will perform over the long term."
The industrial asset class experienced an extension of the bullish phase of its investment cycle as investors continued to bid on available properties with confidence, following record high annual transaction volume of $12.7 billion in 2018. Most Canadian markets experienced strong rent price appreciation in the segment in 2019 as demand continued to outpace supply. Sourcing available space to lease remained a significant challenge across the country, forcing several businesses to look at design-build opportunities to meet their accommodation needs. In 2020, sales activity is expected to remain brisk, continuing the trend of the past few years.
In the office market, investment sales activity continued at a record pace in 2019. Canada's technology sector continued to drive demand for leased space, resulting in upward pressure on average rents, especially in downtown areas of major cities. Canadian office leasing fundamentals continued to strengthen against a backdrop of regional disparity, with the national average vacancy down appreciably in the first half of 2019.
"Commercial real estate remained one of the most attractive and stable long-term investments in 2019 and will continue to attract interest from investors in 2020," Reading said. "The real estate industry, along with the Canadian economy, continued to expand in 2019 despite the global trade dispute and challenges in the oil and gas sector impacting domestic business confidence.
Although a modest recovery is expected for the energy sector, Reading anticipates that the recovery will be hampered quite a bit by the slowdown in the global economy since those provinces are driven by exports.
The report tells a story of moderate, modest, and solid growth in many respects, but despite this, there were still some surprises. Reading told Mortgage Broker News that he didn't expect investment sales of properties to be as strong as they were.
"I think that from an economic standpoint, there's quite a bit of risk out there: we've got a slowing global economy, we've got a slowing Canadian economy, but that doesn't seem to have scared off investors very much," he said. There were record sales in every asset class in 2018, he continued, which continued in 2019, and the expectation is that 2020 will be another very active year in terms of investment sales.
The only sector to slow down would be retail, but it hasn't fallen off the map.
"Continued changes in consumer spending habits, e-commerce and demographic shifts forecasted for 2020 has reinvigorated the retail environment. Retail owners are introducing a new consumer experience in the tenant mix and more service retail among other measures to engage shoppers and keep up with industry changes," added Reading.
Canada's economic growth is forecasted to stabilize over the near term, representing the continuation of a trend that unfolded in the latter half of 2018. Consumer spending growth is expected to increase in the coming year, driven by continued wage growth and low interest rates. Canada's labour market performed extremely well in 2019, seeing the lowest unemployment rates over the last 50 years.
Morguard Corporation is a major North American real estate and property management company. It has extensive retail, office, industrial, hotel and residential holdings owned directly and through its investment in Morguard North American Residential REIT, Morguard Real Estate Investment Trust, and Temple Hotels Inc. Morguard also provides real estate management services to institutional and other investors. Morguard's owned and managed portfolio of assets is valued at $21.3 billion.