The full story isn't entirely flattering to the supposed victim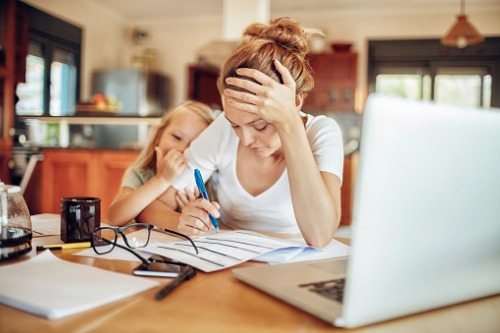 The impact of the COVID-19 outbreak has reverberated across all levels of the Canadian financial system – a fact that is especially apparent in Kristina Barybina's current ordeal.
The Ontario mother and former real estate professional was charged a $30,000 mortgage penalty after she was left with no choice but to sell her house due to losing her job.
"I haven't had a single inquiry on a home since the beginning of the pandemic," Barybina told CTV News Toronto. "That's greatly affected my income."
Barybina was forced to put her house on the market while still owing TD Bank $591,000. She was 19 months into the property's five-year term.
"I couldn't support the mortgage anymore," Barybina said. She was not prepared for the sheer size of the penalty, however.
"I knew about penalties, there was nothing else I could do, but I've never seen an amount like that," Barybina said. "I never in my life would have planned to get out of this contract if the pandemic didn't happen. Nobody expects a pandemic to happen and to lose all your income."
Barybina expressed dismay at TD Bank's seeming callousness.
"The banks are taking advantage of people," Barybina said. "People right now, if someone is forced to sell, they are already losing money already. The bank is going to take the last stab at you."
Earlier this week, the bank responded to Barybina's claims by saying that no two customer situations are the same.
"If a customer decides to end their mortgage early, we work with them on a case-by-case basis to discuss their options, including how they might be able to reduce charges, before their mortgage is discharged," TD Bank said in a statement to CTV News Toronto. "The customer's situation was given careful review and such considerations were taken into account such as strong knowledge of mortgage agreements as a lawyer and a real estate agent, the fact the house was put on the market to sell it in November 2019, months before COVID-19 surfaced, and the customer did not speak with us about their options until after they sold their home and had discharged the mortgage."
Barybina countered that she immediately removed her November listing due to having no buyers, and the home only resurfaced on the market in March. She said that TD Bank itself declined to lower the penalty when she tried to negotiate.
"It's so offensive," Barybina said. "All over the news we hear 'We are all in this together' and 'Let's support each other.' They are calling on us to help them but when the reverse happens and I need them, they turn around and say 'no' without any consideration."