Low rates alone may not be enough to sustain summer's scorching sales activity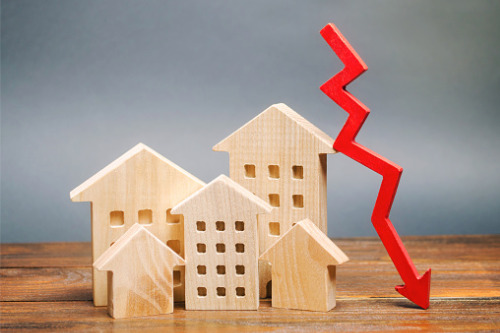 According to a recent report by mortgage comparison site LowestRates.ca, the rocket the Canadian real estate market has been strapped to for the past four months will soon be subject to the multiple gravities of COVID-19: High unemployment, low immigration, and borrower uncertainty.
"It's impossible to know what's going to happen, but we do think there is going to be some form of drop, largely due to the end of mortgage deferrals," LowestRates' CEO Justin Thouin told Mortgage Broker News. "There are close to 800,000 households in Canada deferring their mortgage payments, and one has to assume that a certain percentage of those people, due to unemployment, low GDP, coronavirus, etc., are going to be forced to sell their homes because they're not going to be able to afford to pay their mortgages."
The report makes reference to the Canada Mortgage and Housing Corporation's much ballyhooed prediction that home prices could fall 18 percent because of the pandemic, as well as to Toronto Regional Real Estate Board chief market analyst Jason Mercer's projection that prices in Toronto could increase by approximately 10 percent in 2020. Thouin says his team's take resides somewhere in between.
"We're a little bit less bearish than the CMHC, but a little bit more so than people like Jason Mercer," he says.
Thouin says Canada's plummeting immigration numbers and currently high unemployment should, along with the exhaustion of the pent-up demand that was such a driver of this summer's rollicking buying activity, will all play their part in stifling demand. But with the amount of supply still impossibly low in most active Canadian markets, prices can only fall so far before buyers waiting on the sidelines see an opportunity and pounce on it.
"It all comes down to supply and demand, and I think that's why you're not going to see a precipitous crash and you're not going to see a crash to the levels that CMHC is predicting," he says, adding that prices will be "flat to ten percent lower, in our mind."
Samantha Brookes, CEO of Mortgages of Canada, says in the report that the level of purchasing power buyers enjoyed in the summer could see a significant drop-off in October.
"Most pre-approvals will expire by the end of September," Brookes told LowestRates, "so you're still going to see high numbers for July, August and September. At the end of September, when all of those pre-approvals are done, the numbers will start dropping and a second wave should be here. October's going to be the telling factor."
Thouin isn't so sure. He says a more buyer-friendly stress test and historically low interest rates should draw enough people into the market to make up for the drop in the number of pre-approvals.
And those interest rates won't be moving any time soon.
"I don't think you're going to see higher mortgage rates for two to three years," Thouin says. He feels the same timeframe applies to fixed rates, too.
Thouin is often asked by consumers if, in today's low-rate climate, they should be opting for a fixed or variable mortgage. He says there's currently no wrong answer.
"Right now, you flip a coin and you're good one way or the other."