Multiple women have contacted Mortgage Broker News to report their experiences of sexual misconduct in the industry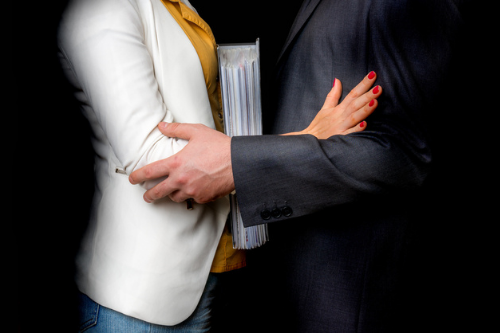 As a conversation around harassment and bullying in the mortgage industry gathers pace, multiple women have contacted Mortgage Broker News in recent weeks with claims of having been subjected to sexual misconduct and inappropriate behaviour in their work as a mortgage professional.
One woman, who said that sexual harassment had been part of the reason she briefly left the industry, reported having been groped "between 15 and 20 times" during her work as a BDM. Others said they had received unsolicited, sexually explicit social media messages from industry members, with inappropriate and lewd behaviour at industry events also widely reported.
Some of the events are reported to have occurred as recently as inside the past year. Each of the women chose to remain anonymous, citing the risk that coming forward posed to their careers and future in the industry.
The reports come in the wake of Mortgage Broker News' publication of an anonymously-posted open letter, detailing a contributor's experience of sexual assault in the mortgage industry.
Many accounts described excessive alcohol consumption and unprofessional behaviour at conferences and industry events, with one woman reporting that she was sexually harassed "any time there was drinking involved."
In some cases, mortgage professionals became unwilling to attend events because of the environment they expected to encounter there, even though they knew it would be looked on unfavourably.
"It got to the point where I didn't even want to go to events anymore," said one woman who reported having been groped and subjected to sexual comments on such occasions. "I would cancel events or no-show, which I knew wouldn't look good for my job – but I didn't feel comfortable going anymore."
Other reports of inappropriate behaviour at industry events included a female mortgage professional being asked to go to an industry member's hotel room, another being grabbed by the shoulders and kissed without permission, and repeated sexual or derogatory remarks about women's appearance.
Three women reported having been sent unsolicited sexually explicit social media messages by professional acquaintances, with one saying she was sent a link to a pornographic video despite asking the sender not to do so.
"If I pick up my phone and I'm in my home, the last thing I should have to worry about is an industry member sending me ridiculously offside and inappropriate comments, because I've got no buffer for it," one of the women said.
"Equally, when I'm at industry events, I'm there to learn and network, and I shouldn't be told to watch what I drink, and to make sure I go to bed by 10:00, because then you're just further handcuffing the women, rather than addressing this as the systemic issue that it actually is."
"A lion's den"
Laura Martin, chief operating officer of Matrix Mortgage Global, described a "frat house, old boys' club mentality" that she said pervades the industry, with excessive drinking often occurring during events and unprofessional behaviour towards women taking place both in and outside the office.
"It's totally acceptable to get pretty drunk at the industry events," she said. "I find that there can be major flareups at them; I've seen people get grabbed, and I've had men leer at me and say lewd things.
"At one industry event, I felt like I was in a lion's den. I was being preyed on by members of the mortgage industry that were not interested in any kind of professional discussion with me. It got to the point where I just left prematurely."
That behaviour, Martin said, is not restricted solely to events and conferences, with inappropriate conduct also common in meetings and office environments.
"I've been in the mortgage industry for 14 years, and the nature of it has always been overly flirty and handsy – even where alcohol is not involved," she said. "Is it really necessary for someone that's a very loose acquaintance to greet me with a kiss or a bear hug? I'm going to say it's not."
Martin said that women who had experienced sexual harassment in the mortgage industry often decide against raising the issue with higher levels because of the belief that nothing will be done about it.
"A lot of stuff is swept under the rug, because if the women ever did bring it up, it would go absolutely nowhere," she said. "No heads roll. No-one gets fired. No-one gets reprimanded. It only alienates them, and they're just seen as someone that can't take a joke."
One of the women who came forward said that many of the comments she had been subjected to would not have occurred if she was a man.
"[Many in the industry] are very quick to comment on what you're wearing or how you look or if you've lost weight," she said. "I know for a fact that these are not the comments they come out with when they address a male counterpart at a social event."
A growing conversation
A Mortgage Magnates/BHBTV panel discussion drew attention last month to the issue of harassment and bullying in the mortgage industry.
Veronica Love, national senior vice president of corporate development for TMG The Mortgage Group, who participated in the panel, also recently highlighted the issue by speaking of her own experiences with sexual misconduct in an Instagram video in support of a colleague who had suffered harassment.
Speaking with Mortgage Broker News about the conversation currently taking place in the industry, she said that she had received a "shocking" number of messages from other industry members recounting their own stories of bullying and harassment in the wake of posting the video.
She also said that although she had a lot of quiet support, she had recently faced criticism within the industry for her prominent role in the discussion, even being referred to as a bully – a development she described as a "saddening" one that might prevent other women from feeling safe when they share their stories.
However, Love noted that the industry's response to the ongoing conversation had seen some heartening developments.
"This is a big stain on our industry, and it's also one that can be fixed," she said. "Believe me, this conversation has come up before in years past, and these stories have been whispered at trade shows and behind the scenes for years now. Nothing has been done about it.
"But now, all of a sudden I'm seeing lenders and brokerages making public statements; I'm hearing of training that's being done with BDMs and management teams, and managers are saying to their people, 'This is a safe place to work, and we want to make it safer.'"
Love said that it was essential for the discussion around sexual harassment in the mortgage industry to continue, with further measures required to ensure any toxic elements of the industry's culture are removed.
"Continued conversations and training need to happen if we really want safer events," she said. "I encourage all leaders to find ways to make their company events and workplaces safer for both men and women."
In addition to having experienced sexual harassment, one female BDM described often encountering a "disrespectful and aggressive" environment when dealing with male brokers, including having recently been dismissed as a "fucking BDM" during a business call.
"The feeling that came over me was one of complete deflation," she said. "The wind was taken right out of my sails. I felt it was insulting, really demeaning, and it came from a place of power: the broker knew full well that I was aiming to get business from his firm."
Christine Buemann, a broker at The Collective Mortgage Group who participated in the Mortgage Magnates/BHBTV video, told Mortgage Broker News that the debate around harassment and bullying in the workplace was an essential one, with aggressive behaviour having no place in the mortgage industry.
"The purpose of my involvement is to open the conversation so that people feel comfortable setting their own boundaries and respecting those of others," she said. "For me, it's about challenging what we accept as normalized behaviour.
"This industry feels like a rollercoaster at the best of times, and it's easy to listen defensively and react emotionally. I believe the strongest choice we can make in these moments is to choose to be calm and kind."
Pam Pikkert, a mortgage broker with Regional Mortgage Group and participant in the panel discussion, also called for further training, as well as the establishment of structures for women to report instances of harassment with confidence that they would be taken seriously.
"My vision for the entire real estate industry is that all of the regulators would have inclusivity and sexual harassment training as mandatory for all real estate professionals across Canada, and that there would be an actual way to report these and for them to be addressed," she said.
"The number of women who've reached out to me in the past few weeks on this issue just tells me that we have some widespread healing as an industry to go through, in conjunction with putting some metrics in place to make sure this behaviour stops."
The associations' responses
Last month, Mortgage Professionals Canada (MPC) president and CEO Paul Taylor issued a statement on recent stories of harassment and bullying within the mortgage industry.
"Mortgage Professionals Canada, our executive board and I have no tolerance for this type of behaviour both within our industry and our association," the statement read. "Mortgage Professionals Canada values professionalism above all else. We are committed to providing a safe environment for our staff, board, volunteers and everyone in the industry.
"We remain dedicated to the success of our members and the mortgage industry as a whole. We recognize that a safe environment, free of harassment and bullying is the only space in which we can truly advance the mortgage broker channel."
The Canadian Mortgage Brokers Association (CMBA) also released its own statement on the matter, saying that it planned to re-evaluate its code of conduct and ethics statements to address the growing conversation on bullying and harassment.
"The mortgage industry should be one in which we pride ourselves on our diversity, individual talent and skill that enables our members and the broader community to house and maintain the livelihood of their clients," the CMBA statement read.
"At CMBA, we have no tolerance for this behaviour or any harassment, bullying, or discrimination, and we will be addressing this as our top priority."
Have you been affected by harassment or bullying in the mortgage industry? Is your company taking steps to address and speak out against the issue of workplace misconduct? Email [email protected] with your views.