This time we look at the lender partners who have made the list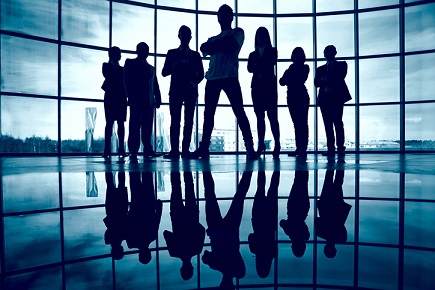 The annual Canadian Mortgage Awards quickly approaching, so we'll continue announcing the lucky finalists.
This year marks the 11th annual CMAs – an event that will also be celebrated in a special commemorative issue of Canadian Mortgage Professional magazine.
Set for May 12 at the Liberty Grand in Toronto, the industry's most swanky event promises to draw the best and brightest from the channel.
Be sure to book your time, as time is running out
.
With all the changes the industry has gone through in the past few years – not the least of which, increasingly difficult mortgage rules – and the challenges facing various markets today, it's more important than ever to recognize the industry's best and brightest.
See below for the second wave of finalists. And be sure to check back throughout the coming days as we announce the rest of the nominees.
The Award For Best Newcomer, Lender Underwriter
Christina Matticks,
Equitable
Bank
Sarah Spearn, First National Financial
Krista Valadao,
Home Trust
Company
Natasha Alli, Home Trust Company
Brett Van Driel, Paradigm Quest
Janel Melo,
Street Capital
Financial Corporation
Bryan Campbell, Street Capital Financial Corporation
The Sherwood Mortgage Group Award For Best Newcomer Lender BDM
Robert Gibson, Equitable Bank
Nicole Thomson, Home Trust Company
Elena Robinson,Home Trust Company
Dan Pauls, Magenta Capital Corporation
Darren Campbell,
MCAP
Mortgage Service Corporation
Paul Jardine,
Optimum Mortgage
Michael Dixon,
Radius
Financial
Linda Elkjar, Street Capital Financial Corporation
Chris Woodhouse, Street Capital Financial Corporation
Tania Melnyk,
Bridgewater Bank
The Invis / Mortgage Intelligence Award For Best Lender BDM Of The Year
Sam Samadi,
CMLS
Financial
Karim Awad, Equitable Bank
Shannon Parker, Home Trust Company
Kristen Linde Ferrier, Manulife
Catherine Halkyard, MCAP Mortgage Service Corporation
Ajay Kaith, OPPONO Lending Company
John Papadopoulos,
RMG
Mortgages
Geoff Semple, Street Capital Financial Corporation
Ian Tenggardjaja, Street Capital Financial Corporation
Tim Hurlbut, Alta West Capital
The Award For Best Lender Underwriter Of The Year
Angela Molyneaux,Equitable Bank
Christina Abate, Equitable Bank
Mita Desai,
Equity Financial Trust
Dave Tett, Home Trust Company
Thomas Squires, Optimum Mortgage
Alan Colby, Paradigm Quest
Helga Peller, RMG Mortgages
Lianne Smith, Street Capital Financial Corporation
Ida Guilbault, Bridgewater Bank
Kara Kinakin, Bridgewater Bank