But there's little agreement among experts around how much prices will change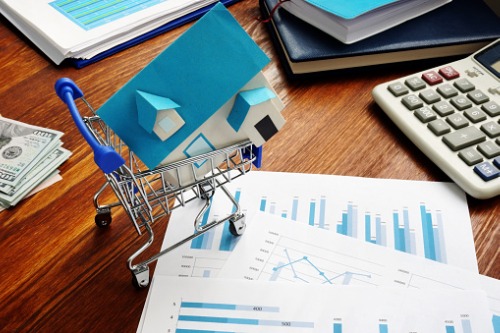 Canada's largest banks are warning of residential inventory growth outstripping demand, which is likely to exert pressure on housing values later this year.
Taking May sales figures into account, the Bank of Nova Scotia said that while the month-over-month increase is an indicator of some recovery, "relative to February 2020 – the final pre-lockdown month – sales and listings were down 42% and 36%, respectively," the bank said last week. "A national sales-to-new listings ratio of about 59% continued to indicate roughly balanced supply and demand, and the aggregate MLS Home Price Index (HPI) held steady on a year-over-year basis, as it did in April."
Toronto-Dominion Bank mirrored these sentiments, saying that the May increase "only retraced about a third of activity lost between February and April, and sales remained at multi-year lows."
Multiple predictions have pointed at steadily accumulating demand as a defining feature of the post-COVID-19 market, although RE/MAX is forecasting steady prices for much of the year.
Royal Bank of Canada diverged from these projections, saying that it is expecting "further broad-based weakening in the period ahead. … We believe downward price pressure will build in most markets in the coming months."
"Rising supply will erode price support," RBC said in a recent analysis. "The delay in spring listings will likely boost supply during the summer at a time when homebuyer demand will still be soft—albeit recovering. The eventual winding down of financial support programs is also poised to bring more supply to market later this year."