The bank has calculated the monthly cost of deferrals for its clients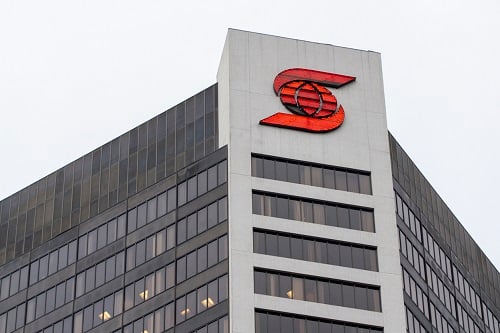 The Bank of Nova Scotia said earlier this week that the added costs of mortgage deferrals will remain manageable on both the bank and the borrower sides.
"I would like to point out that requests for payment deferrals peaked in the first week of April here in Canada, and we are now tracking at significantly lower levels," said Brian Porter, president and CEO of Scotiabank.
The bank's 41% annual decline in profits for the quarter ending April 30 was in line with Bloomberg estimates. Net income for the quarter was still at $1.32 billion, however.
Scotiabank estimated that the impact of the COVID-19 pandemic will be an average of around $60 per payment over a loan's lifetime, despite the mounting interest payments due to deferral.
"There will not be any form of material impingement on our customers' ability to pay, assuming an employment curve at the end of the deferral period," Scotiabank Chief Risk Officer Daniel Moore told The Financial Post.
The Bank of Canada's latest "Financial System Review" said that while payment deferrals would moderate the rise of mortgage delinquencies, "the scenario's peak arrears rate of around 0.8% comes in the second half of 2021, when payment deferrals have expired but not all households have had their incomes fully recover. This peak is close to double the peak arrears rate in 2009."
This scenario will become more likely if mobility restrictions and other outbreak containment measures extend past June, the BoC said.
"Structural damage to the economy would lead to a slower recovery, and GDP would still be well short of its original trendline, even after two years," the BoC said.