The bank says its return to normal will take COVID-19's full impact into account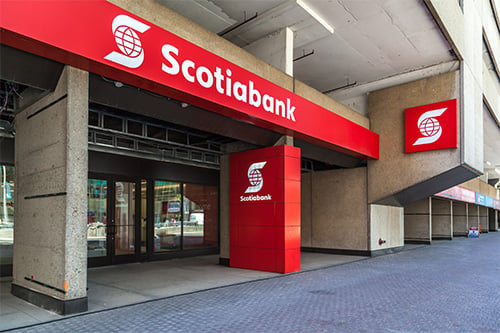 The Bank of Nova Scotia is not expecting a return to the "old normal" once the global coronavirus outbreak subsides.
Scotiabank said that the resumption of its operations will depend largely on how Canada fares after the crisis.
"Re-entry plans will differ by geography and will be completely dependent on the status of COVID-19 in those areas," said Scotiabank chief human resources officer Barb Mason. "The bank, as well as local governments, will be considering multiple factors when it comes to the possibility of re-entry, from urban markets to rural markets, density of population where offices are located, and more."
"Our 'new normal' is unlikely to be us resuming our 'old normal' in terms of how and where we work," Mason told BNN Bloomberg. "You can be confident that we are taking everything into consideration – this is a complicated situation."
Earlier this month, the Bank of Canada announced that it will keep the overnight rate at 0.25%, which it called its "effective lower bound."
This came after an extraordinary series of adjustments that saw the central bank lower its target for the overnight rate three times in March. The Big Six banks also slashed their prime lending rates significantly by the end of that month.
"For its part, the Bank of Canada has taken measures to improve market function so that monetary policy actions have their intended effect on the economy," the BoC said in mid-April. "This helps ensure that households and businesses continue to have access to the credit they need to bridge this difficult time, and that lower interest rates find their way to ultimate borrowers."