The market's troubles will likely last for much of this year, TRREB projects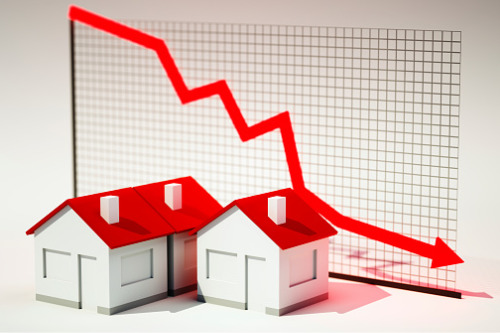 The first 17 days of April saw home sales in the Greater Toronto Area plunge by 69% annually to just 1,654 transactions, according to the Toronto Regional Real Estate Board (TRREB).
New listings similarly fell by a massive 63.7%, with just 3,843 residential properties entering the market during that period.
"The state of emergency measures currently in place, including the necessary enforcement of social distancing, has impacted the real estate market in many ways," TRREB President Michael Collins said. "Home buyers and sellers have concerns about the economy and indeed their own employment situations. On top of this, many buyers and sellers are avoiding any type of in-person interaction. In the condo market in particular, individual condo corporations have curtailed entry for non-residents."
The slowdown is expected to peak during the second quarter, although the revival of the market might begin as early as the summer if public health predictions end up being accurate, the TRREB said.
"As we recover from this temporary downturn, potentially later this year, home buyers will move off the sidelines in increasing numbers as they satisfy pent-up demand for ownership housing," TRREB Chief Market Analyst Jason Mercer said.
However, this will come with a crucial caveat.
"Increasingly, these buyers will be faced with the persistent lack of listings inventory that was a serious problem before the onset of COVID-19," Mercer said. "As the different levels of government look toward recovery, it will be important for them to resume and build upon initiatives to bring a greater diversity of housing supply on line."