Pandemic dampens construction activity throughout country, says CMHC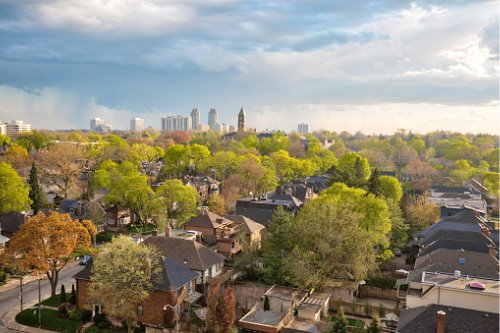 Housing starts across Canada declined in March as the COVID-19 pandemic dampened construction activity, according to new figures from Canada Mortgage and Housing Corporation (CMHC).
According to CMHC, housing starts for all areas decreased by 7.3% in March to 195,174 from 210,574 units in February 2020. Additionally, housing starts in urban areas decreased by 7.3% in March to 182,553 units, with multi-unit urban starts such as apartments, condominiums, and townhomes decreasing by 13.4% to 124,073. However, single-detached urban starts increased by 8.8% to 58,480 units.
Read more: Canada's housing starts down in February
Meanwhile, rural starts were estimated at a seasonally adjusted annual rate of 12,621 units.
"The national trend in housing starts declined in March, likely indicating that the COVID-19 pandemic has begun to impact residential construction activity." said Bob Dugan, chief economist of CMHC. "Activity in Toronto and Montréal trended lower, reflecting broader declines in their respective provinces. While Vancouver registered an up-tick, it was not sufficient to offset an overall decline in British Columbia. Activity trended lower in the Atlantic region, but conditions were mixed in the Prairies, as lower activity in Saskatchewan was offset by higher activity in Alberta and Manitoba."