Accelerated demand is likely to sustain the Canadian housing market through much of 2022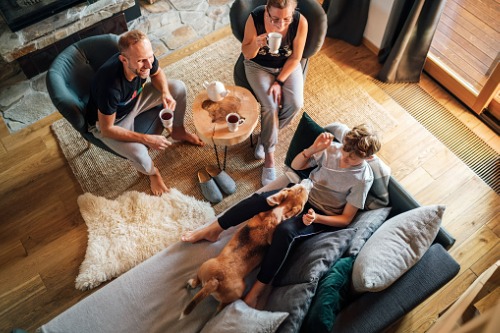 Amid the Canadian government's continued mass roll-out of COVID-19 vaccinations and the gradual return to pre-pandemic life, the national market should brace itself for the resurgence of household formation before the end of 2021, according to Royal LePage.
"Many young Canadians who chose to move in with parents during the lockdowns [will begin] looking for their own places to live," said Phil Soper, president and CEO of Royal LePage. "As the hospitality industry reopens and employment opportunities abound, new sources of housing demand will emerge."
Another factor that will contribute to this market shift will be the freshly reopened borders.
"We will welcome back hundreds of thousands of foreign students and a new wave of immigration," Soper said. "All of these people need to put a roof over their heads, which will encourage a wave of entrepreneurial landlords – investors eager to provide rental accommodation."
Soper is anticipating that "these new sources of demand should sustain the housing market at buoyant levels through the all-important spring market in 2022."
Read more: BoC on Canadians' home purchase plans in the next 12 months
These dynamics will likely push the aggregate housing price in Canada from $727,000 in Q2 2021 (up by 25.3% annually) to $771,500 in Q4 2021 (up by 16% year over year).
"The previous forecast, released in April, 2021, has been revised upward to reflect the current state of the market," Royal LePage reported. "While the rate of price appreciation is decelerating, a boost in demand is expected in the fall from foreign students, newcomers and investors as pandemic-era restrictions are lifted and the effects of the global health crisis wane."
"Over the past six months, soaring prices and intense competition for the limited supply of homes for sale have left many Canadians frustrated with their inability to improve their housing situation. As home prices stabilize, many of these potential buyers, who will have had time to build up a larger down payment, should have an opportunity to transact," Soper added.