Shifting buyer preferences towards more personal space drove much of the feverish activity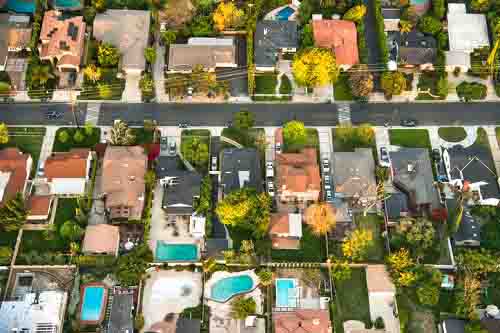 Toronto's sales activity involving luxury homes valued at more than $3 million swelled by 55.7% annually, for a total of 1,062 transactions in this category in 2020, according to new data from RE/MAX.
A similar 53.4% increase was seen in the sales of homes worth over $4 million (up to 379 transactions), while sales over $5 million had a 44% gain (up to 180 transactions).
Federal financial aid programs had a "definitive role" in this accelerated activity, but RE/MAX stressed that the consumer paradigm shift brought about by the COVID-19 pandemic was the larger catalyst.
"With renewed focus on personal space, and the ability to work from home, luxury buyers doubled down on larger homes and less densely populated neighbourhoods, with some choosing to relocate entirely out of the 416 to the 905 and beyond," RE/MAX said in its report.
These trends contributed to the average home price in Toronto reaching a new high of $929,699 in 2020, per figures from the region's real estate board.
"The housing bounce-back – during one of the most tumultuous periods in recent history – has been nothing short of remarkable," said Christopher Alexander, chief strategy officer and executive vice president at RE/MAX of Ontario-Atlantic Canada. "A combination of both economic and psychological drivers contributed to a robust upswing in demand, influencing one of the greatest pivots in the GTA's housing market history."
Luxury condominiums also defied the trajectory observed in their more affordable counterparts, with sales of condo units valued at over $3 million growing by 28.8% year over year.
"Domestic buyers were out in full-force in the GTA housing market in 2020, offsetting a decline in international home buying activity," Alexander said. "With this segment largely absent throughout much of the year, the overall strength of the market, in what was essentially nine months of activity, was pretty incredible."