Users can be guided through every stage of the homebuying process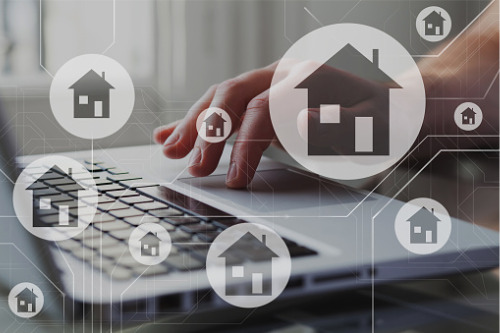 Superstar mortgage brokers want to be everything to every client; they know their jobs aren't finished when funding is delivered. They want to ensure their clients start their homeownership journey properly – staying on top of the long list of essential duties that any new homeowner needs to tend to and getting assistance from trusted professionals at every step along the way.
Practically speaking, this is impossible for most brokers. The number of calls and questions required to walk just one client through the gauntlet of responsibilities could eat up hours. Busy brokers, as much as they'd like it to be otherwise, generally don't have the time to help every client get the best pricing and find a good real estate lawyer, appraiser, or moving company, nor do they have the capacity to ensure that their clients are all following through on their post-purchase to-do lists.
RELNKS, a new platform developed by The Nationwide Group, gives brokers the power to do just that. It's a one-stop platform that provides homebuyers a simple and transparent way of navigating the homebuying and home ownership processes from beginning to end. Now, rather than calling or emailing a client to see if they have called a mover, or checking in to see what stage their appraisal is in, brokers can refer to RELNKS and have full transparency into how far along an owner, a buyer, or a seller has made it in whatever property-related process they are involved in.
"When developing RELNKS, we wanted to build an innovative, simple and transparent platform," Tom McCormick, CEO of RELNKS and TNGOC, told Mortgage Broker News. "From finding the right neighbourhood to finding the right home, the right mortgage, and access to all the service providers required for home ownership, we take the guess work out of homebuying. Think of RELNKS as your own customizable, personal assistant – free of charge."
How it works
Once brokers sign up (or use their NAS credentials), they can initiate a file for themselves and/or on behalf of their clients. Both parties then have access to all the services and functionality necessary to complete the mortgage lifecycle, while also having the ability to include other people, including, but not limited to, real estate agents, lawyers, or family members, to see the progress of the file. With over 40 best in class and vetted vendors on RELNKS, the user can select the vendors directly, or utilize their bidding process to ensure the best possible pricing and direction on next steps. The RELNKS data repository makes it simple to provide and share all documentation required to complete the process.
"We're really removing a lot of the heavy lifting from the process, allowing brokers to focus on their core business," McCormick said. "The mortgage brokers who survive – and thrive – will be those who embrace technology, not the ones who fight it."
Benefits for brokers
In addition to the practical perks of simplifying the mortgage process for themselves and their clients, mortgage brokers who use RELNKS stand to enjoy a host of other benefits.
Referral Business
As RELNKS can be used by consumers who have yet to begin their search for a new home, or are in the process of financing their purchase, and may not have connected with a mortgage broker, the platform also acts as a lead generation tool and source of new business. When a user fills out their online mortgage application, they will be presented with a list of local brokers they can send their application to directly.
"We are also currently in the process of building direct connections to industry leading LOS's, to simplify the process even further," McCormick said.
Referral Program
The mortgage lifecycle requires participation from a number of service providers, from home inspectors to moving companies. Providing access to these providers carries great value for borrowers. That's why RELNKS pays brokers a referral fee for each service their clients order on RELNKS.
"All service providers on RELNKS are customizable, so if you have relationships with existing vendors, RELNKS will include them with other vendors, or just by themselves," McCormick said.
White Labelling
For brokers who want to offer the latest property tech to their clients but don't have the resources available, RELNKS provides a "white label" solution that can brand the RELNKS site with the broker's brand, creating for clients a powerful reminder of the tech savvy mortgage professional who simplified the home ownership journey for them.
"We're going to help you streamline the process and put some great technology in your hands," McCormick said.
Being there for your clients has never been easier.