The steady rate of vaccinations is making the case for in-office work strong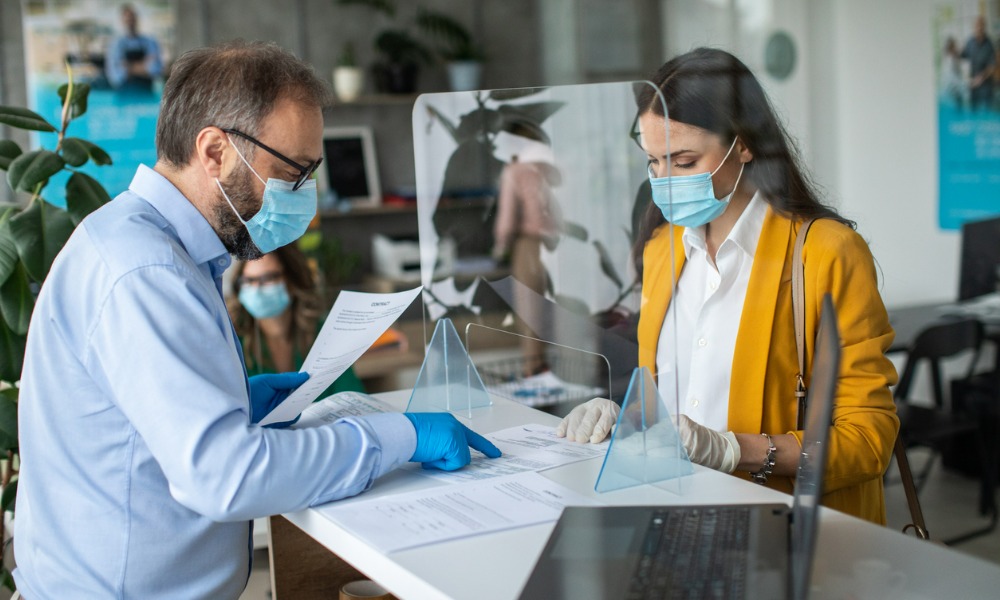 Amid the continuous roll-out of COVID-19 inoculations, the head of Allied Properties Real Estate Investment Trust called on Canada's large banks to bring their workers back to the office so that urban core markets can reach a measure of stability.
"It's time for leaders to make decisions and begin the process to return," said Michael Emory, chief executive officer of Allied Properties REIT. "It's critical that employers lead people back to work in a responsible way, now that a very significant component of the Canadian population is vaccinated and able to return to the workplace."
In an interview with BNN Bloomberg, Emory said that the long-term survival of the commercial property market depends on how quickly businesses can get back to work.
Read more: Is a return to the office imminent?
This is particularly true for the small/mid-sized asset class and the office segment, which has endured the brunt of the pandemic's economic impact.
"The people who have suffered most intensely because of the absence of people in the urban core are small businesses," Emory said. "[These people] don't have the option to work from home. They simply have no job if those retail and service employers are unable to operate."
Earlier this year, a CBRE report stressed that while office vacancy continues to be a justified concern, "the moderation in that trend is encouraging and reflects businesses being able to foresee a return to their workplaces as the vaccine rollout makes progress."
Nationwide, 1.8 million square feet of office space was made available for sublease during the first quarter, dropping by 44% from the 3.3 million sq. ft. of sublease space added in Q4 2020 and the 2.3 million sq. ft. added in Q3 2020.