The capital could help commercial investors put deposits down on multiple properties simultaneously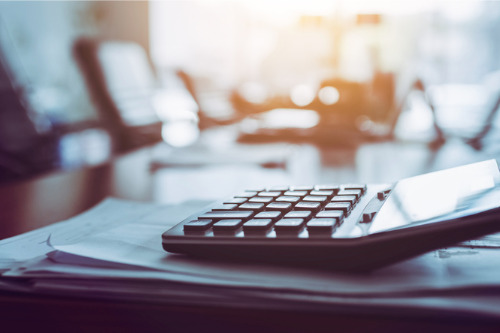 COVID-19's impact on commercial real estate in Canada is still one of the pandemic's greatest unknowns. Non-eviction orders and government stimulus can't last forever. When both expire, there could be some serious disruption coming to the commercial space, including a rash of panic sales.
But pouncing on those opportunities will still require buyers to put up serious coin in the form of deposits. Developers or investors strapped for cash – and there is no shortage of either group these days – may find banks, who have themselves been stretched thin during COVID-19, unwilling to loan them these critically needed deposit funds.
Mickey Baratz says it's a problem that existed for commercial developers and investors long before COVID-19 started pistol-whipping the Canadian economy in March.
"Developers don't always have that liquidity lying around that they can tap into," Baratz says. "They may have a line of credit with a bank, but it's usually earmarked for specific hard or soft costs."
That's why Baratz and a team of former and current leaders at Manulife, Venturon L.P., and Westmount Guarantee Services launched their new venture, FULECap: To provide refundable deposit financing to commercially-focused entities during a transaction's due diligence period.
The program appears simple enough. Once the borrower passes through FULECap's application and vetting processes, the funds are wired to the borrower, who can then wire them to the vendor's solicitor. Once the due diligence period is over, the borrower can either move forward with the transaction by replacing FULECap's deposit with their own funds and repaying the money or they can step away from the deal, in which case the FULECap money is returned. In either case, FULECap's money cannot be used for anything other than the initial deposit.
Baratz describes the process as "painless" and "straightforward". There are no credit bureau checks, collateral or personal guarantees required aside from the borrower's promissory note.
"We operate on the strength of the agreement of the purchase of sale and the professional commitment by the vendor's solicitor, who's holding the deposit, to honour the agreement," Baratz says.
Although it seems customized for today's challenged commercial space, the FULECap concept was birthed back in September of 2019, when a conversation with a client brought to Baratz's attention an industry-wide need for deposit capital among developers. Now, rather than being forced to pick and choose which transactions to pursue based on the amount of capital available, Baratz says these developers can potentially leverage FULECap's cash to investigate multiple opportunities simultaneously.
"It just so happens that it works during the pandemic," he says, "but that was not the intent initially."
An additional benefit of the program could be an increase in housing supply at a time when Canada desperately needs it. If more developers are able to get themselves through the due diligence period, they may find themselves in a position to acquire land or obsolete commercial spaces that could become home to a new batches of townhouses, condos or apartments.
"I don't know if this particular program will stimulate more construction or more projects," Baratz says, stressing that the final choice of what happens with a site will be made by investors. "But I hope it does. I'd like to think that we can contribute something in that regard."