Accumulated debt could mean an extended economic slowdown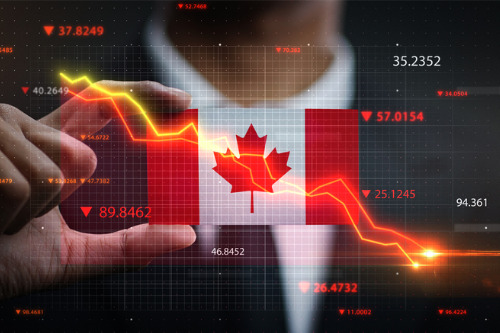 Mounting household and business debt will stymie the expected rapid recovery of the Canadian economy post-COVID-19, according to Capital Economics.
"High private-sector (business and consumer) debt is likely to hold back productivity growth in the coming decade relative to that in the US," said Stephen Brown, senior Canada economist at Capital Economics.
Defying the general mood of optimism among observers of Canada's struggles against the coronavirus pandemic, the new report by Capital Economics projected that year-end GDP might end up 6.3% weaker than the level seen prior to the outbreak.
"Our forecast for a 5.5% rebound in 2021 implies that it will remain below its pre-virus level until early 2022," Brown said. "Against that backdrop, we expect the federal budget deficit to remain wide and think the Bank of Canada will continue its asset purchases for at least another 12 months."
The prolonged slowdown – and its likely impact on most Canadians' purchasing power – will keep economic growth at an average of 1.5% annually over the next decade or so. This is a markedly weaker pace than the 1.8% long-term average seen over the last few years.
Capital Economics also predicted a significant 6.2% decline in jobs by the end of 2020, essentially negating the gains seen over the last few months.