Significant slowdown in housing, bond, and equity markets had a major influence on Q2 figures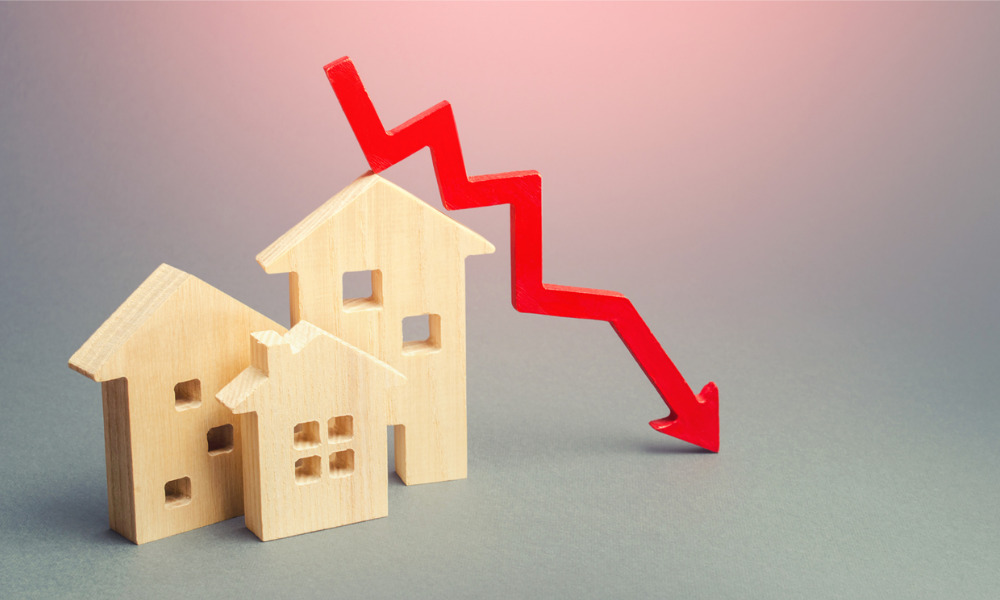 The decline in Canadian household net wealth observed during the second quarter was the largest on record and the first in two years, according to RBC Economics.
Canadian household net worth plunged by a record amount of $990 billion in Q2 2022, a decrease stemming from a significant slowdown in the housing, bond, and equity markets, RBC said.
"That, however, only partially retraced pandemic gains – household net worth was still up almost $3 trillion from the end of 2019," RBC said. "Total liabilities rose by $69 billion with both mortgage loans and consumer credit posting near-record increases, despite rising interest rates."
Read more: How are Canadians coping with plummeting housing affordability?
Canada's household debt-to-income ratio moved up slightly to 181.7% – and more pain is likely to come in the near future.
"Household wealth will fall further in the months ahead – the pullback in home prices we expect alone looks set to lower household equity in real-estate by more than a trillion dollars from peak pandemic levels," RBC said. "Higher interest rates are making households look and feel less wealthy, and will also increasingly cut into purchasing power."
RBC is anticipating the central bank will hike its overnight rate to 4% by December, coinciding with the continued softening of labour markets and consumer demand.
This terminal point for 2022 "will help to lower inflation pressures, but at the cost of a 'mild' recession in Canada in the middle quarters of 2023," RBC said.