Government could take action to cool market, says company's Wealth Management COO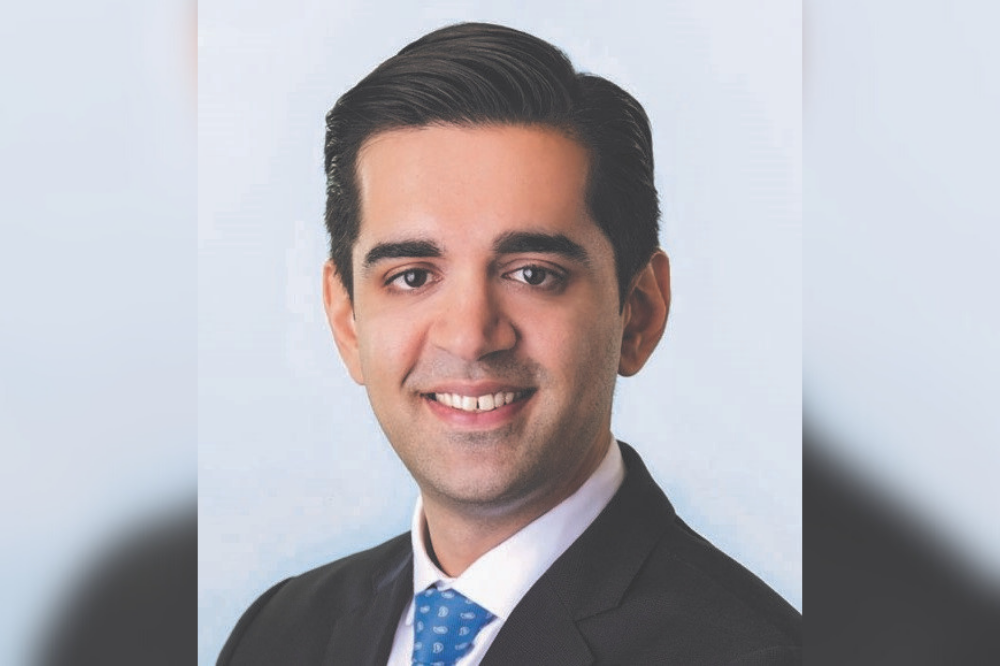 Current demand and activity in the Canadian housing market is not sustainable in the long term, according to RBC vice-president, home equity financing, products and acquisitions Amit Saharasbudhe (pictured).
Speaking to Mortgage Broker News as the bank released its Spring Housing Poll, Sahasrabudhe said that a levelling-off of growth levels in the market would be "healthy", with the poll indicating that 62% of Canadians believe they'll be priced out of the housing market in the next decade.
"We do believe that the kind of demand we're seeing year on year, month over month at some point becomes less sustainable for the long term," he said. "Some level of moderation in growth going forward in terms of what's happening in the market, and the dynamics that are being created, would be a healthy thing overall."
The poll showed that 54% of Canadians believe the current market to be skewed towards sellers – a figure that's at its highest since 2009, up from 41% last year. Sahasrabudhe said that that imbalance could level itself out if prospective homeowners' buying needs are met over time, but also noted that there were ways that the government could step in to cool the market.
"The consequences near- and long-term are going to have to be very well thought through on this one," he said. "Given the level of overheating that's occurring in the market right now, are there near-term actions that could help? Probably, yes.
"That could include addressing some of the supply issues that existed even before the pandemic but have continued throughout. [The government could also consider] options that discourage speculative activity; when this leaves the domain of fundamental needs driving the market, to more speculation, that can often lead to the type of housing bubbles that we don't want to see."
According to the poll, 30% of Canadians say they are likely to purchase a home in the next two years, although nearly half (48%) estimate their budget for a new purchase to be under $500,000.
The pandemic is widely viewed to have brought about an "urban exodus" from several large cities, notably Toronto, with homeowners leaving downtown cores for more remote areas. While there had been some tentative discussion about Canada's post-pandemic recovery, that has been dimmed slightly by resolutely high COVID-19 case numbers and a return to lockdown in several provinces – leading many to forecast that some of those trends that have emerged during the past year could continue.
Sahasrabudhe said it was "tough to predict" the impact on the housing market and mortgage industry if Canada's slow vaccination pace continues and lockdowns persist. "If we see the third wave taking place to the same extent as some of the previous ones, we will naturally see some level of impact to the housing market," he said.
"Could that ultimately be a further catalyst for continued movement of folks to the suburbs, looking for homes that are more affordable in further-out areas? Absolutely."
Other factors that made it difficult to predict the future of the market include possible further interest rate increases and an uncertain timescale around a full return to immigration. "There are so many dynamics here that would ultimately impact that overall curve," he said.
The poll revealed that many Canadians are considering buying homes in the near term because of currently low interest rates and a fear that they'll eventually be priced out of the market. Those favourable interest rates were the main factor for 41% of respondents who are considering purchasing a home soon, with 61% believing house prices will continue rising in the immediate future.
Sahasrabudhe warned that prospective buyers needed to think carefully before entering the market. "You're seeing a lot of dynamics and behaviours with folks rushing into the market given low interest rates and prices, and the belief that prices will continue to go up," he said. "There's a bit of a fear of missing out right now.
"Just making sure that they have a plan in place when they go forward with that kind of thinking is an absolutely critical step."