Majority of investors in Calgary real estate originate from Vancouver and Toronto, analyst says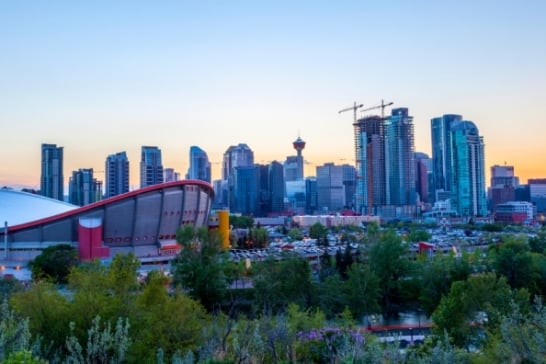 The Calgary housing market owes much of its survival to investors from outside Alberta, according to an Altus Group analyst.
Matthew Boukall, who participated in the annual Calgary Real Estate Forum at the Telus Convention Centre earlier this week, said that a significant proportion of developers currently delving into the city's housing market originate from Vancouver and Toronto.
"Two of the major land transactions in the Beltline and downtown were Toronto developers coming in and getting into our market," Boukall told
CBC News
.
"If you look in the East Village, a very successful new development, Vancouver and Toronto developers [are] leading the way."
The situation reflects the continuously troubled condition of the Albertan city's real estate across all categories.
In its latest analysis released late last month, real estate company Re/Max found that nearly 25 per cent of Calgary's office spaces are unoccupied.
The 2016 Re/Max Commercial Investor Report stated that the continuous weak performance of petroleum assets is making itself felt on Calgary's property segment.
"As a result of companies downsizing, lease-holders in long-term leases are looking to sublease, and in order to do so have to price below market rate. This is having the most impact on office space, but is affecting retail as well," according to the report.
While "a slow but eventual recovery is expected," the occupancy rate is not likely to improve if demand does not intensify—a prospect that remains dim in light of the mass outbound emigration of skilled professionals over the past few quarters.
Related Stories:
IMF more pessimistic about Canadian economy's prospects
Roughly a quarter of Calgary's offices are now empty