The legislation would update the Real Estate and Business Brokers Act, and increase the powers of the Real Estate Council of Ontario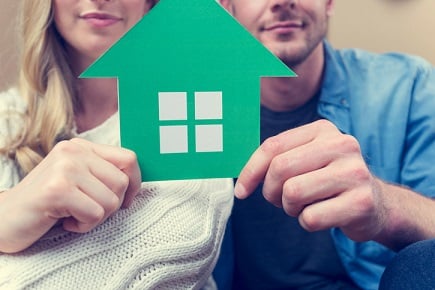 The Ontario government has introduced the Trust in Real Estate Services Act, which includes several provisions to increase the authority of the Real Estate Council of Ontario (RECO) and increase standards for real estate professionals.
If passed, the Trust in Real Estate Services Act would update the Real Estate and Business Brokers Act (REBBA) of 2002, the legislation that sets out rules that govern Ontario's more than 86,000 real estate salespersons, brokers and brokerages. These real estate professionals are regulated by the RECO, an administrative authority responsible for administering and enforcing the act and its regulations. These rules are in place to protect consumers and ensure that real estate professionals and the brokerages that employ them conduct themselves ethically when doing business.
There are five primary goals in the proposed legislation: enable regulatory changes that would improve consumer protection and choice; improve professionalism among real estate professionals and brokerages through enhanced ethical requirements; update the powers available to RECO to address poor conduct and improve efficiency; create a stronger business environment; and bring legislation and regulations up-to-date and reduce regulatory burden.
If passed, RECO would be able to levy financial penalties for failure to comply with a legal requirement specified in regulations, and they would also be able to revoke or suspend a real estate professional's or brokerage's registration or impose conditions on a registration.
There are also several significant changes that would impact the profession of buying and selling real estate in the country's most populated province. One of those would be a system that would permit real estate professionals and brokerages to disclose details of competing offers at the seller's choosing, if both buyers and sellers agree to do so. Another would be setting education and experience requirements for niche categories of real estate, creating a specialist certification program.
The proposed legislation would also pave the way for real estate professionals to incorporate and be paid through the corporation.
Tim Hudak, CEO of the Ontario Real Estate Association (OREA), said that one of OREA's major goals has been to modernize the real estate professional legislation and raise the bar when it comes to professional standards, consumer protection, and modern real estate tools. Incorporation was a big part of modernization, giving real estate professionals a modern business tool that will help smooth income over the ups and downs of a typical real estate cycle and invest more in new technology as well as hiring other members.
"For more than 12 years, OREA has been lobbying the provincial government to incorporate and set up their own businesses," Hudak said. "Many other professions, like independent mortgage and insurance brokers or accountants can open up their own corporations, but realtors could not."
The bottom line is, he said, it was a "classic piece of red tape" and OREA is pleased to see the Ford government has eliminated it.
Hudak said they'd had very positive interactions with both Wynne's Liberal government and now Ford's PC government when working to get a number of ideas on the table, all of which were included in the bill. He said that Ontario's real estate discipline system was broken, and this legislation fixes it.
"There's definitely an effort by the Ford government reflected in this legislation to eliminate red tape, make the process more efficient and smoother. There's a number of changes in there that should help move transactions along once all parties agree to it," Hudak said.
More efficient processes for consumers and realtors could mean less headaches and hassles for mortgage brokers when it comes to getting a transaction through the pipeline.
From January until March 2019, the ministry consulted with consumers and the real estate industry about the need to update the legislation to address current industry practices and consumer expectations. There were almost 7,000 responses to an online public survey; 39% came from consumers and 61% from real estate professionals.
In addition to the online consultation, people were able to provide more detailed and thorough feedback in response to a formal consultation paper on the regulatory registry.