Amid high housing costs in large cities, exurbs are seeing rising popularity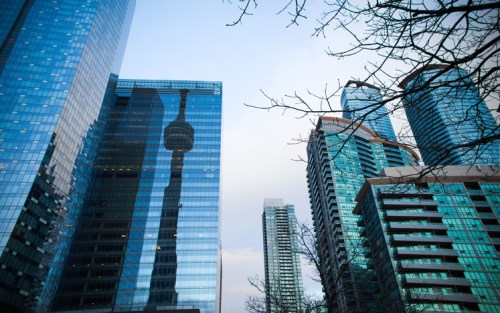 Eight of the 10 fastest appreciating Canadian exurbs are in Ontario, according to a Royal LePage report.
These were in areas surrounding Windsor, London, Kingston, Hamilton, Guelph, and the Tri-Cities, among others.
In BC, such communities have sprouted in the Hope Valley and Kamloops regions, dozens of kilometres outside of Vancouver.
Exurbs – defined as secondary municipalities located at a considerable distance from large cities, in fact "beyond reasonable commuting distance" – have seen their popularity increase amid consistently elevated prices in urban centres.
In fact, a growing number of Canadians are eschewing homes in the relatively cheaper urban outskirts altogether, Royal LePage CEO Phil Soper said.
"If they choose community and lifestyle over 'urban excitement' and access to certain jobs, many of them are skipping the suburbs right now and going farther afield," Soper told The Canadian Press.
As of 2016, approximately three-quarters of the Canadian population are living in suburban communities, a Queen's University census analysis stated. In the decade ending that year, exurbs saw 20% growth, and auto-dependent suburbs had 17%.
A recent poll by residential mortgage insurer Genworth Canada (conducted in collaboration with Royal LePage) found that concerns about housing costs are foremost among Canadians' worries.
In the survey, majority of home buyers confessed anxiety that their down payments won't be sufficient for their purchases. Fully two-thirds of those in Toronto said that they harbor these worries, as well as 60% of those in Montreal and 58% of those in Vancouver.