VelocityCRM is billed as an "all in one" solution for mortgage brokers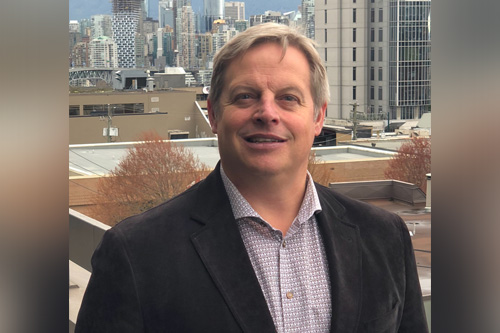 Newton Connectivity Systems launched VelocityCRM, the eagerly anticipated client communication component inside its Velocity operating platform, at the beginning of April, offering mortgage brokers a new way not only to do business – but also to get business.
Find out more: Learn about VelocityCRM here
The system is described by Newton's president and CEO Geoff Willis (pictured) as an "all in one" solution aimed at giving mortgage professionals a host of new ways to communicate with existing clients and reach new ones in a single integrated platform.
It's the result of an intensive five-month development process that saw the company liaise with a steering committee comprising CRM experts, mortgage brokers and network representatives, after being selected by inContact and Manulife to launch a new client communication platform for thousands of mortgage industry subscribers.
"It's very fresh," Willis commented. "It's a brand-new platform with lots more delivery channels including SMS, print, social media, and email. They're all different ways for you to communicate with your clients – and it's all integrated into your operating platform."
The existing Velocity platform is a cloud-based operating system designed to handle the entire mortgage approval process, from data entry to completion. New additions with the CRM component include features like social media links and embedded video to help mortgage professionals reach their clients, with processing tools giving them the ability to stay in touch through passive messages (for events such as birthdays, mortgage anniversaries and maturities) and more active ones, such as describing the next steps after a mortgage has been approved.
For Willis, one of VelocityCRM's key selling points is its ability to help customers maintain contact with customers by whichever means they or their client is most comfortable with. "Brokers are really good at getting new customers, but until now they haven't really had the systems to help them stay connected with those clients," he said.
"They have to remember that they're placing that mortgage with a lender – and because the lender will have a system that connects with customers directly, brokers have to do more in order to keep themselves top of mind with their customers. We've built a platform that will help them do that."
The CRM component is now featured with its own homepage and menu inside the Velocity system, meaning that brokers can build their lists and campaigns in one integrated space – as well as mining data for new business opportunities, another of the platform's key selling points.
The new system reflects one of the pillars of Newton's philosophy: a commitment to helping make people better at what they do. "Technology can sometimes feel a little daunting, and what we want to do is demystify it so that the tech feels invisible," Willis said. "That's what a client experience should be, whether dealing with paper or a screen."
So how do brokers get involved? The onboarding process to Velocity is a seamless one, with Newton hosting a series of training sessions – including one for CRM – under the Learn section on www.newton.ca. These short, easily digestible videos (all three minutes or less, with separate registration for 20-minute training) give a quick but comprehensive crash course in the platform itself.
Other training offered by the company includes instructional videos on Zoom, demonstrating how to link tablets and implement eSign with clients.
Newton has brokers who are just too busy to set aside time for the onboarding process covered, too. It has a team of trained CRM consultants on hand to assist brokers with setting up the platform – importing and updating data, setting up templates and campaigns, creating audience lists – to make the transition to VelocityCRM as smooth as possible.
The new CRM component inside its Velocity platform, Willis said, sets Newton Connectivity apart, offering mortgage professionals the opportunity to maintain and grow business inside a single unified system.
"That's not to say that others don't do things very well, but they don't do them all – CRM and submission platforms – really well," he said. "That's what we're trying to accomplish."
More information on VelocityCRM and the onboarding process is available at www.newton.ca/crm.