Newton's president explains how and why his team stepped up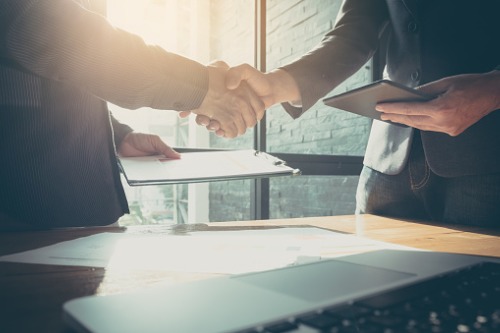 Newton Connectivity Systems has partnered with TransUnion to offer free credit reports to Canadian brokers on their Velocity platform for the balance of 2020.
Geoff Willis, president & CEO of Newton, expects this offer will save brokers collectively around $2 million. He says the firm is offering the promotion to drive competition in the credit bureau space, creating a more robust service offering and innovative market for the benefit of brokers and lenders. In addition to the promotion, Willis and his team are pushing those lenders that still don't leverage TransUnion data to accommodate the firm's reporting.
"In the mortgage brokerage channel there's always been one player and that's Equifax," Willis says. "We want to change the dynamic. We want to see more competition. I don't think it's really ever a good idea to have one choice. I think also because we've seen some failures on the part of outages by both Equifax and Filogix. You feel very vulnerable when you have a 'single point of failure' in an industry. We want to get people to know that they have more than one choice."
Willis says that TransUnion was chosen for this promotion as the industry "up and comer," one that broker's wouldn't know as well. He says the promotion is an effort to change behaviour on the part of brokers, who often pick the report before they pick a lender. A free report from TransUnion, Willis says, will get them to flip that order, especially as Equifax now undergoes significant rule changes.
Willis says that some lenders still don't accept TransUnion reports, the largest being TD bank, but both Newton and TransUnion have been hard at work changing that. Willis says that as of now three quarters of lenders will accept the TransUnion reports, and his team is hard at work whittling down that final quarter.
Prior to launching the promotion, Willis says his team focused heavily on lender advocacy. In that work they've already been able to turn some lenders towards accepting TransUnion, including MCAP, Home Trust, and RMG. He says that the process will take time as each lender puts this work through their own internal processes, but the end result will be a credit bureau market with genuine competition.
Fostering competition is a core piece of Newton's business philosophy. They've been working with brokers to transition from Expert to their Velocity platform, which Willis says is a modern, more comprehensive solution for brokers. He says the promotion, subsidized by both Newton and TransUnion, is designed to drive more brokers to take up Veolicy and begin using TransUnion.
"There is no real catch for brokers," Willis says. "We're taking a flyer on the idea that we can actually change how the industry operates as it relates to credit bureaus."
Willis accepts that adopting a new tech platform comes with challenges and while he's confident the promotion will fit seamlessly into Velocity's automated integration with both Equifax and TransUnion, he and his team are ready for uptake from brokers, offering support, training, and regular webinars on how to optimally use their platform.
He says that now is the time to take advantage of the promotion. As brokers start getting back to business, having weathered the brutal storm of the first months of the COVID-19 pandemic, he says they'll go back encountering the regular cost of the credit bureau. His promotion is a chance, Willis says, for brokers to save on one expense for the rest of the year and turn that money back into building up their pipeline. By year's end, he hopes to have injected a new level of competition into the credit bureau space.
"I think it's going to mean a chance to have more choice," Willis says. "I think [brokers] already believe the idea that the one choice is no choice whether it be Equifax or Filogix. We need to be diversified. We need to have choices."