The slowdown in home selling transactions is expected to last for much of 2017, CREA warns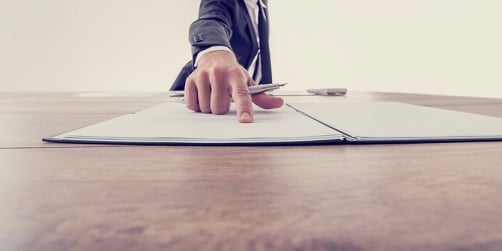 A strong first half followed by a major slowdown in the final months characterized the Canadian housing market in 2016, the Canadian Real Estate Association (CREA) stated in its latest report.
Figures released on Monday (January 16) by the CREA revealed that actual (non-seasonally adjusted) home sales nationwide declined by 5.0% year-over-year in December 2016. This was despite the 2.2% growth in sales activity from November to December.
"Sales set a new annual record last year," CREA president Cliff Iverson said in the data release. "However, tightened mortgage regulations are expected to contribute to lower sales activity this year, though the extent to which they will weigh on housing markets across Canada will vary."
CREA chief economist Gregory Klump added that the Canadian economy will benefit less from residential sales this year compared to 2016.
"New regulations mean that in order to qualify for a mortgage, home buyers will either have to save longer for a bigger down payment or purchase a lower priced home. In urban centres where the latter are in short supply, that's likely to translate into fewer sales," Klump explained.
Accompanying these developments was a 3.0% month-over-month decrease in the number of new listings across the country. Around three-fifths of all local markets suffered declines, with the most significant cases being Calgary, the Greater Toronto Area, and B.C.'s Lower Mainland.
Prices have entered into a similar slump in December 2016, with the actual (non-seasonally adjusted) national average price for homes posting the smallest year-over-year increase in two years, at 3.5% (up to $470,661).
While activity in B.C. and Ontario still managed to carry the national average price upward, however, Greater Vancouver's influence has faded somewhat in the past few months—mainly because of the 15% tax imposed by the provincial government upon foreign buyers starting mid-2016.
In a recent analysis,
Royal Bank
of Canada chief economist Craig Wright and senior economist Robert Hogue agreed that the new mortgage rules will have a major impact on sales activity this year.
"Rule changes also are poised to restrict or alter the pricing of certain mortgage options available in the marketplace, similarly constituting further impediments to ownership for some buyers."
Related stories:
Home sales rebounded in December following large drop in November: CREA
Canadian home prices experienced greatest increase in over a decade