The industry veteran says that the COVID-19 pandemic has strengthened technology's influence in the industry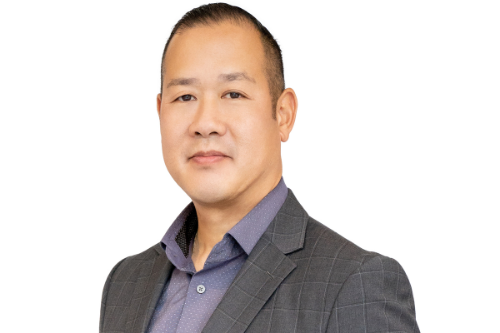 New Filogix vice president Jerry Lo (pictured) has said that the prominence of technology in the mortgage industry is likely to accelerate significantly in the coming years, with the COVID-19 pandemic having spurred much of that growth.
Speaking with Mortgage Broker News on his return to the company after a three-year absence, Lo noted how technology had come to the fore in the industry during the previous year and a quarter, playing a crucial role that's likely to continue even in a post-pandemic future.
"The fintech movement has this momentum; it's moving rapidly, and every year there are more and more evolving processes and modern technologies," he said. "If you look at the pandemic, as bad as that's been in every respect from a human perspective, on the technology front it has [pushed] trajectories years in advance."
Lo said that the importance of mortgage technology had quickly become apparent as the pandemic took hold, with its influence most apparent in helping mortgage professionals continue to fulfil the functions of their roles in the midst of turbulent change.
Read next: Filogix announces major boost to crucial functionality
"If you look at Canada alone, there were things that were sitting in negotiations with the government in terms of what was going to be allowed – privacy, signature, signoff and documentation acceptance," he said. "All those things have been handled literally within months, because there was no other way that business was getting done [otherwise].
"So, the business world and the mortgage market have moved leaps and bounds. There's going to be a lot of change, and I think if we're smart as an industry we'll latch on to that momentum and just keep that ball moving."
The company said that Lo will take the reins with the goal of advancing its mission to modernize the Canadian mortgage industry by digitizing mortgage processes. The industry veteran is no stranger to Filogix, having previously served in the company's mortgage technology group, led its national account management team and directed its partnership strategy.
He said that Filogix was "just getting started" in introducing new solutions for the mortgage industry, with the company already having learned much from its work in the sector to date.
"Like any relationship, there are undoubtedly going to be turbulent times, but the thing about that for us is that it really comes down to thinking of one another – that makes us all stronger and better," he said. "Our partners have made us stronger just by virtue of how long our relationship has been."
One of the most significant developments that has taken place in the mortgage technology space in recent years, he said, has been the abundance of new challengers and competitors in the sphere, with an increasing number of companies becoming involved in the tech game.
Read next: What Canadian mortgage brokers can expect from Filogix's new Expert Pro and Expert Plus
"There's a lot of competition in the marketplace – a lot of point of sale and loan origination [software], and when you look at the overall mortgage broker market, it's grown for sure," he said. "That's a very different dynamic and has changed drastically since I was last here."
A particularly noteworthy development at Finastra, Filogix's parent company, in the past year has seen it acquire Doorr, a point-of-sale mortgage application software for brokers. Filogix has also launched its Expert Plus and Expert Pro software in recent months, with Lo saying that each of these features are set to remain crucial aspects of the company's strategy for the future.
"[Acquiring] Doorr was an incredible win for Filogix," he said. "An immediate thing that we want to focus on [is that] moving to new technology for anyone, whether it's business or personal, can be difficult because you can get attached to methodology and to processes.
"In our technology – Door, Pro and Plus – what we're very proud about is that we've reinvented a lot of functions and features, and made it easier than it used to be. We've simplified the process – and we have a few other things that are coming in the pipeline."